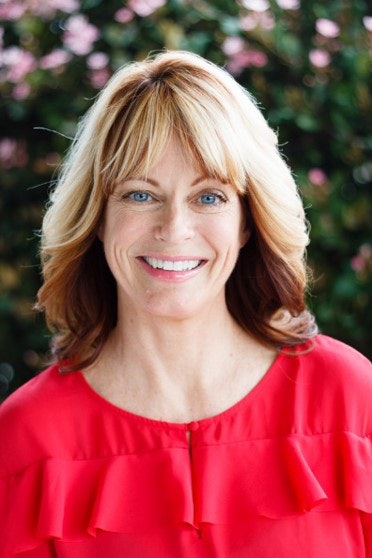 ColorProof Color Care Authority®, the pioneer of luxury color care, has recently made two major executive changes.
Kymberly Riffel is now ColorProof's National Sales Manager. Kym is responsible for the management of ColorProof's domestic and international distribution and leadership of ColorProof's talented sales force.
With over thirty years' experience in senior leadership roles in sales and marketing, Kym brings a diverse skill set and profound understanding of the manufacturing and distributor channels of luxury consumer goods and the professional salon market. Kym attributes her success and years of career progression from the "grassroots" training she had early on in her career. After college, she was hired by Clairol Professional.
From there, she went on to become the first woman promoted to an executive sales, marketing and education role at Helene Curtis and continued her growth following the acquisition by Zotos International. She served as the Vice President of Independent Distribution for Nioxin, Director of Sales for L'Oréal Professional and has successfully led sales, marketing, education and operations for two start-up "indie brands."
"Kym has an outstanding reputation for delivering results,"  ColorProof President, Michael Heines, said. "She has a proven track record for building powerful and inventive sales and marketing plans and executing them at the highest level to exceed forecasts and drive profitability. We are at such an exciting point in our brand's growth, and we look forward to utilizing Kym's leadership and expertise to take our brand to the next level. Please join me in welcoming Kym to the team."
Additionally, Mary Wilson is ColorProof's new Director of Education. Mary joined ColorProof in February to oversee and lead ColorProof's robust education department. Her responsibilities include developing curriculums, trend forecasting, image development, training facilitation, and recruiting and managing the brand's rapidly expanding network of international artists and educators.
Mary brings over thirty years' experience in the professional beauty industry as a consultant and in senior leadership positions for companies such as L'Oreal, Redken, PureOlogy Serious Color Care, HAI, FHI Heat, L'anza and Matrix, to name a few. Mary possesses a diverse skill set of artistry, education, and business savvy while specializing in team building, program development, and cultivating culture among the artistic community. As the daughter of a hairdresser, who also found her calling in beauty, she has created and developed training programs that inspire artistic excellence and success.
"ColorProof is at an incredible and exciting stage in its growth, and education is pivotal to our continued success," ColorProof Founder, Product Developer and CEO, Jim Markham said. "I have known Mary personally and professionally for most of her career, and when the position became available, we immediately thought of her for the job. Mary has the innate talent, passion and skill set to escalate our programs and instill a culture of excellence among our artists. Please join me in welcoming Mary to our team."
Both Kym and Mary will report to ColorProof President, Michael Heines.
[Images courtesy of ColorProof]