The nonprofit shifts focus to giving heat styling tools, naming Redken/Cutler Artist Jenny Balding as the official Project Glimmer Ambassador.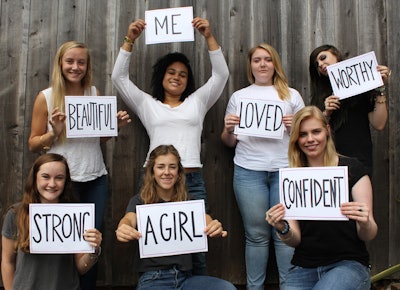 When you donate to holiday toy drives for underprivileged adolescents, what gifts do you usually give? Chances are you've never thought about adding hairspray or a blow dryer to the bunch, but these are just the types of everyday treasures that would make any teen girl feel special, especially during the holidays.
RELATED: Makeovers That Matter Sets Goal for 1,000 Volunteers
While boys can enjoy sports equipment or video games well into their teenage years, the girls are generally left out; their tastes are already aligned with that of adult women. Because everyone—especially teen girls—deserve to feel worthy, Project Glimmer is raising awareness to this special population, and making sure that adolescent girls living in foster care are no longer left out when gifts are being given.
The 501c3 nonprofit was founded by Alicia Morga, the CEO of Gainful—who went through the system herself. Morga's life changed when she received a blowdryer at a Toys-for-Tots event. As she describes it, the hot tool made her feel like, "I'm a girl, not a charity case…I felt understood, like I belonged," she shares. Now in its 7th year, the organization is focused on giving the gift of heat styling, so girls are armed with the tools they need to control their style.
To get the powerful Project Glimmer message across and champion not only giving back, but also empowerment through beauty, Jenny Balding, Celebrity Stylist and Senior Stylist at NYC's Redken/Cutler Salon is the organization's official Ambassador. "If you don't have the confidence when you're younger than that's not going to help you going forward," Balding says of the necessity to build these girls up from a young age. "Being able to groom yourself nicely using a hairdryer or hot tools is going to make a big difference to how you present yourself, and give you more confidence," she continues, adding that the cause has even greater meaning to her because she is a hairstylist and her job is to "make people feel amazing." Balding is excited to get on board, especially in this current moment. "Now more than ever I really want to be a part of something empowering young girls, I want to do everything to help," she explains passionately.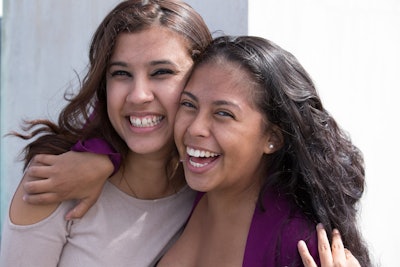 Jenny's enthusiasm is contagious, which is awesome because there is so much you can do to get involved. From donating products—Project Glimmer accepts gently used jewelry, heat styling tools, accessories and any new beauty products you are no longer using; to donating funds, hosting a Glimmer drive in the salon, offering incentives for clients who donate, spending time as a volunteer at events for the organization, or even getting the word out through social media—there is no wrong way to help out with Project Glimmer! The reward here is obvious, you get to make a teen girl feel special and do what you do best, which is share the gift of beauty.
For more information visit ProjectGlimmer.org and #giveglimmer.
[Images by Emilie Branch]