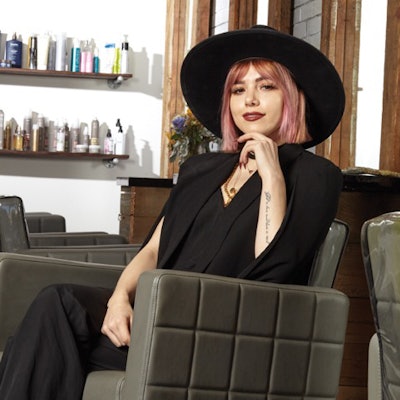 Having 500,000 loyal followers on Instagram, owning and running a thriving, new salon and serving as CosmoProf's first brand ambassador, Larisa Love has achieved tremendous success by, quite simply, being herself. Known for her signature chairspinning hair transformation video posts, Love quickly became a highly sought-after hair artist. The eye-catching videos showcase her exquisite talent featuring natural to vibrant hair colors—while always conveying a sense of fun. The combination has mass appeal. It certainly captured the attention of CosmoProf. The company's senior marketing director Rachel Jud says, "Larisa's raw talent, ambition and drive are very inspiring to us ... She works hard and isn't afraid to take risks— and those are qualities I think we can all be inspired by."
Born in the Ukraine and raised in a strict religious household, Love moved to the United States with her family when she was 6 years old. She attended Marinello Schools of Beauty in Pomona, California, graduating in 2010 to pursue her dream. The focused discipline she learned as a child served her well as she worked and fed the well-oiled social media machine responsible for making her the artist she is today. Here, Love opens up about how she maintains balance in her busy life, a possible new wet line and her hopes to open more salons and an academy in the future.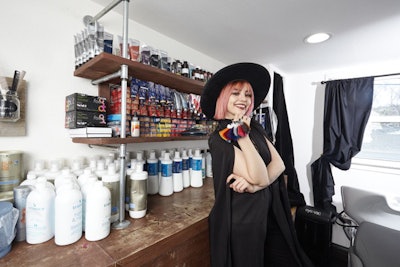 Read the full interview with Larisa Love from the June edition of our sister magazine Beauty Store Business HERE!