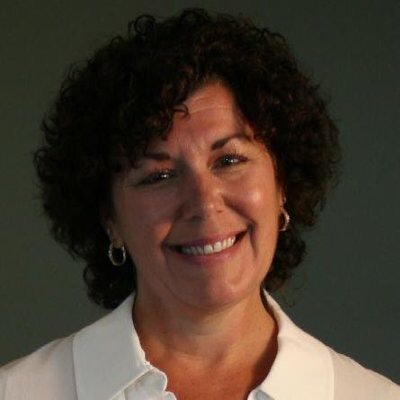 Social media leader TextureMedia announced the appointment of Kate Bates as CEO. She and co-Founder Michelle Breyer are poised to take TextureMedia into the next chapter of growth. Additionally, Ann Marie MacDougall, EVP of Sales and Rob Cordero, EVP of Technology join the executive team.
Most recently, Kate Bates held the position of Chief Operating Officer at TextureMedia—a role she had served in since April 2016. Prior to that, Kate held several executive positions with areas of impact including, building operational infrastructure, global product lines and expansion planning, financial management, and creation of corporate KPIs and dashboards.
As the newly appointed CEO, Kate's passionate commitment and hyper-focused company strategy will be instrumental as TextureMedia continues to grow their business and develop their portfolio of digital brands and offerings including NaturallyCurly, the flagship brand and leading hair care platform that produces engaging, inspiring and impactful content, Shop NaturallyCurly – the premiere e-commerce destination for curly hair, CurlyNikki, the leading natural hair blogger site, and TextureTrends which provides powerful insights and solutions to research needs about the textured hair consumer segment.
Ann Marie MacDougall is a digital media veteran with more than 20 years of experience at both traditional publishers as well as startups. She previously served as Vice President of Sales at Lifescript, where she was responsible for driving sales from pharmaceutical advertisers via lead gen, sponsorships and email solutions. Prior to that, she created the go-to-market strategy and led the development of sales at TotalBeauty.com – the first and largest beauty focused consumer website. MacDougall has also held Digital Sales roles at Warner Bros. Online and Rodale Inc. Her expertise in digital strategy and sales will help to strengthen TextureMedia's overall marketing, communications and digital presence so each interaction with customers is consistent and compelling.
Rob brings over 15 years experience in technology with a focus on building scalable, online platforms and products while pushing to improve the end user experience.  Rob has also been accountable for running cyber security for organizations in order to manage risk and protect end user data.  His deep understanding of process and architecture, combined with his expertise in development, allows him to build teams and solutions around online content, media and e-commerce systems. This combination makes Cordero a perfect fit for TextureMedia's current and future aspirations.
The new executive team additions mark a strategic step into the exciting period of renewed growth, innovation and development of the TextureMedia brand.
"I'm so excited for the future of TextureMedia," said Michelle Breyer, Co-Founder of TextureMedia. "TextureMedia will continue to lead and drive the conversation around textured hair with signature events like "Texture on The Runway" and our new book launching in October: The Curl Revolution: Inspiring Stories and Practical Advice from the NaturallyCurly Community.
"When Co-Founder Michelle Breyer started over 18 years ago, she created a first of its kind platform for a community of people that were eager to share, engage and learn," said Kate Bates, CEO of TextureMedia. "Thanks to our partnership with Ultra Standard Distributors, we have been able to invest in the business in very meaningful ways, including the addition of several incredibly talented professionals at the leadership level.  These additions, along with amazing talent in e-commerce, marketing, content, research and programming bring the experience we need to build upon our current offerings so that we can continue to educate, empower, inspire and entertain our passionate community."
[Image courtesy of TextureMedia]