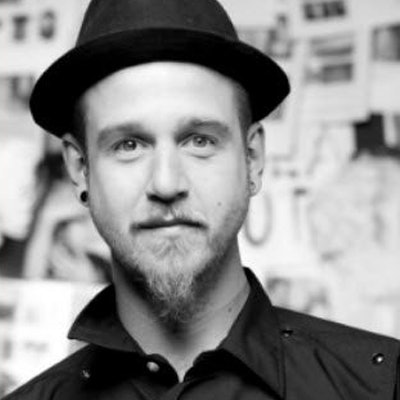 Truss Professional recently announced that industry leader Ian Browning has joined the team as Creative Artistic Director/Director of Education.
While waiting to attend Navy boot camp, Ian Browning was sweeping up hair at a salon for extra money. This was his first introduction to the hair industry, and it was this early experience that inspired him to pursue a career in the creative and ever-evolving beauty industry.
 
In 1997, he began his professional career with Toni & Guy as a hairstylist, and soon discovered that he could also expand into the educational realm. By 2000, he transitioned to Sexy Hair where he enjoyed a successful 15 year career, becoming the 2009 & 2011 Master Artist of the Year.
Browning is known for his strong sense of street style and innovative teaching methodology. Throughout the past 16 years, he has traveled to over 25 countries, producing educational shows for professional hairdressers, and has been recognized as the lead team member of the "Best Hair Academy" by Beauty Launchpad three years in a row.
Browning is often producing hairstyles on fashion runways and for prestigious publications including Allure and Cosmopolitan. His work includes, but is certainly not limited to, producing and developing trends for print work with top directors, producers and respected fashion and beauty photographers.
Today, he joins Truss Professional as Creative Artistic Director and Director of Education, leading the educational division for one of the fastest growing companies in the industry. In his new role, Browning will be responsible for developing education programs and curriculums, new techniques and trends, as well as developing stage presentations for the marketplace.
His biggest motivation to make the move? Products that are result driven. "Truss works better than anything I've ever used in 20 years doing hair," says Browning. "The products deliver more than what they promise, they're simple to use and I feel confident standing behind them when I recommend them to my clients. This a professional brand that prioritizes the hairstylist, and will now take America by storm with a new educational concept never seen in this country before."
Manuella Bossa, CEO of Truss Professional added, "I am delighted to welcome Ian to our growing team. His skills, talent, background and passion will certainly help propel us to the next level in the US market. 2017 promises to be an exciting year for Truss!"
For more information on Truss Professional, please visit trussprofessional.com.