The stylist-turned-entrepreneur dishes on her industry experience, and why PARODI Professional Care products are changing the way hairdressers look at their own wellness needs.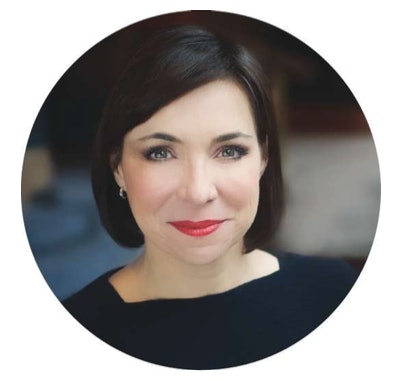 I have always loved beauty and fashion, but when I was a kid I thought I might grow up and join the Air Force. Nothing seemed more thrilling than flying. In college, I switched gears to architecture—and made it through one year before the math requirements turned me off. To help support myself during that time, I went to beauty school in Bismarck, North Dakota, and then got a job at a salon, where my childhood passion was suddenly and permanently rekindled. I couldn't believe stylists got paid to be glam every day.
I worked as an Aveda educator in the '80s, then moved to Seattle and dabbled in distribution. I'd say my career has focused half on education, with the other 50 percent centered on sales. At Wella I combined both areas of expertise for 10 years, from 1995 to 2005. When Procter & Gamble bought Wella, I moved to Switzerland, which is still my home today.
My professional endeavors may seem varied, yet one thing has always remained consistent: my deep respect for and devotion to stylists. As a former hairdresser, I know firsthand what havoc long hours, stressful environments, and continuous exposure to water, chemicals and thermal-tool heat can wreak. Yet these pros take it with a smile, because they're committed to making clients happy.
I wanted to give something back to these unsung heroes; that's why I developed Parodi Professional Care products. These products are designed to help the four out of five stylists who report experiencing work-related irritations on their most important tool: their hands. We've also created a community of caring in the industry with the goal to make every pro feel good every day in the salon.
Though chemists in Geneva—my current hometown—and in France—a historical beauty epicenter—formulate Parodi products, I'm proud to say that all four offerings are manufactured in the U.S. When I'm 95 years old, I may write a memoir about my experience as an entrepreneur, because the craziness never stops! Did I want to know everything about how to fix a computer? Not necessarily. But I'm my own IT department, sales force, marketing team and creative group rolled into one. In that sense, I feel close to the stylists I so admire, because they're jacks-of-all-trades, too!
—As told to Francesca Moisin