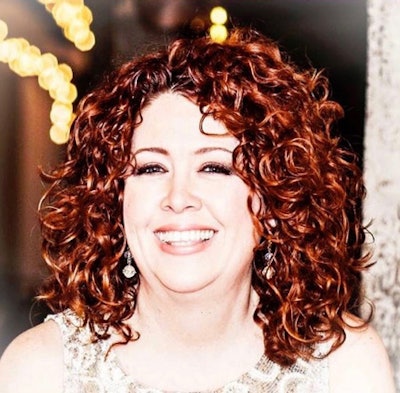 SureTint Technologies recently announced that beauty industry veteran Terri Adams has joined the company as director of business development. Adams has spent the past twenty years in the professional beauty industry in various roles at leading companies including TIGI, John Paul Mitchell Systems and label.m. She brings with her a successful, proven track record in sales and education.
"I've been very fortunate to have enjoyed an amazing career, working with some of the best that the industry has to offer," Adams explains. "My passion in the industry has always been in hair color, and most of my efforts have been in color development and training/education. It is exciting to put this new twist on my training and color background and now be working on the software technology side of color. I believe that SureTint Technologies – with their outstanding Mia App - will change the way that both salons and independent colorists maintain their color records and create their formulas for the better, as well support all of the great color brands that this industry has to offer."
Elizabeth Christie, CEO of SureTint Technologies, states, "We're delighted to welcome Terri Adams to the team and look forward to her bringing her proven talents and industry experience to our growing team. Her passion and energy for building successful, dynamic brands and teams will help support the company growth strategy in 2017 and beyond."
For more information about SureTint Technologies, or the brand's intelligent software application designed for salons and independent colorists, Mia, please visit suretint.com.