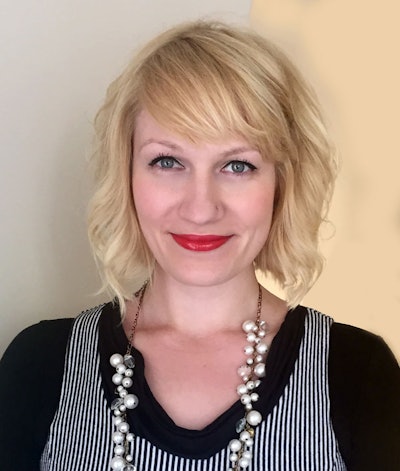 Sometimes, risks pay off — something that Beth Minardi senior colorist and recent 30 Under 30 winner, Michelle Aileen, knows. After taking the leap and moving to New York City, she earned her way to a spot as one of the industry's top colorists — at only 29 years of age.
Read on to find out what trends she's loving right now, her tips for blondes and redheads, and how finding the right mentor can change your life.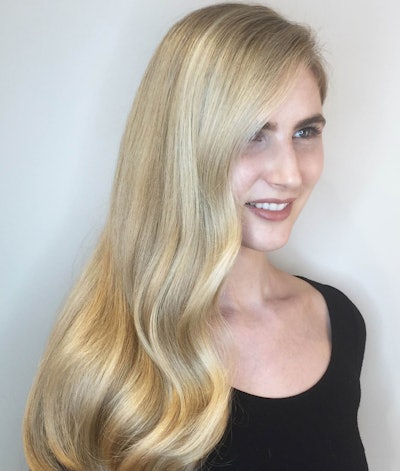 Name: Michelle Aileen
Age: 29
Salon/company name: Studio B
Title: Senior Colorist
Color line/s used: Beth Minardi Signature
Instagram: @michelleaileenhair
What inspired you to become a colorist?
I was always fascinated with color and accessorizing at a very young age. I believe hair color is our best accessory. Hair color always allowed me to artistically express creativity — I love painting on a living canvas. I was amazed how it could change someone's entire look, and I love how it enhances a person's individual features. I began coloring my hair when I was in 6th grade. My inspirations were Gwen Stefani, Debbie Harry, and Cyndi Lauper — I always tried to color my own hair to look just like them! I am also inspired by the colors of changing seasons here in New York City.
What are your goals?
My goals are to travel and educate in the future. I would also love to work with musicians, to help them express themselves in a hair color that best suits their personality and style. I would also love to do color for editorial pieces.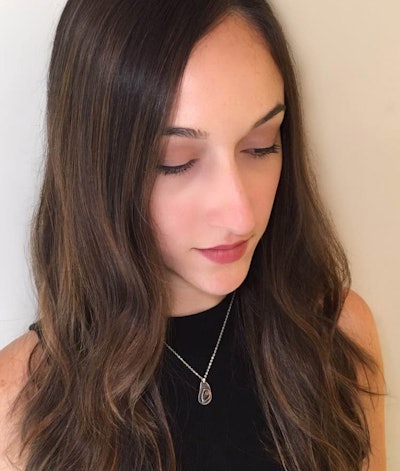 Any accomplishments so far in your career you're proud of?
An accomplishment so far in my career that I am proud of would be making the move to New York City and working at Studio B. It was a risk that was worth taking, since it made my dreams come true! It truly has been a huge accomplishment to work with Beth Minardi and the team at Studio B. It has been an honor to help her at her shows and classes. Developing a clientele at Studio B has been an accomplishment that I am so proud of; I am so thankful for this opportunity.
What are your specialties?
I specialize in corrective color, blonding, and creative color. I enjoy huge hair color projects like these — the transformation is always so exciting.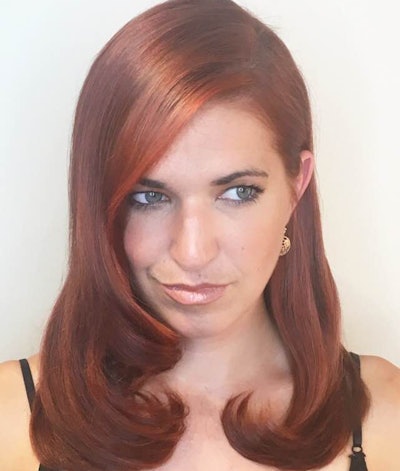 What do you love most about being a colorist?
What I love most about being a colorist is making women look and feel gorgeous. I love creating multidimensional hair color to enhance a person's features. I believe that great hair color is our best accessory. I also love the opportunity to be creative every single day, doing what I am passionate about. Creative expression through hair color truly excites me every single day.
Who would you consider to be your mentors/role models, and why?
My mentor is Beth Minardi. She is an industry icon, and has completely revolutionized the way we color hair. Her desire to "elevate hair color to an art form" has been my passion. She has taught me that it is important that we take care of ourselves, and how to deliver world class customer service to each and every client in my chair. Her passion, talent, creativity and drive have resonated with me since I first sat in one of her classes ten years ago.
I also look up to Nancy Braun, who I believe is the queen of balayage. She creates gorgeous and flawless hair color. Another inspiring colorist that I have had the pleasure of meeting is Christel Lundqvist. Her work is impeccable. She has taught me a lot about professionalism, and the importance of following our dreams.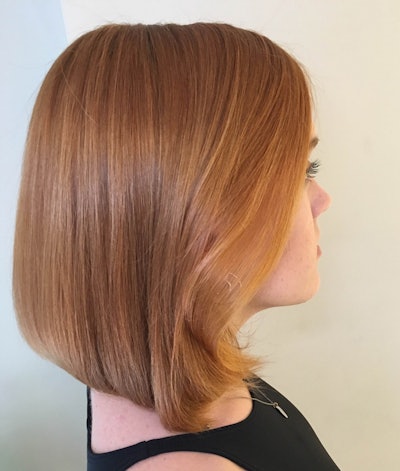 Please share a hair color, prep or color care tip:
I like to lighten the hair to pale yellow and then tone the hair before I use a fashion color. This allows for the color to take more evenly and accurately.
It is also important to consider the undertone of a blonde. The key to a perfect platinum is to lighten past the yellow stage. Unless it has surpassed yellow into a very pale yellow, you will have a difficult time achieving the proper pastel blonde tone.
Also, for my redhead clients. I enjoy using fashion shades like the Joico Intensities in Red and Orange in foils, alongside my lightener highlights and Beth Minardi Signature Demi-permanent creme lowlights.
What is your favorite color trend/technique of the moment?
At the moment, my favorite color trends are shadowed rooty blondes, platinum blondes, soft pastel/rose pink, shade-on-shade color, and soft, lived-in looking sombré.
Haircare brand Joico partnered with industry icon Beth Minardi for her eponymous hair color line. Mindardi, a renowned stylist known in the professional beauty industry for her masterful hair coloring skills, is also a celebrity stylist, hair color expert and educator. She often provides tips alongside Joico for hair students and professionals and aspires to "elevate hair color to an art form."
One tip all hairstylists should share with their clients? The importance of at-home hair care. A great way to help your clients preserve their gorgeous Beth Minardi hair color at home is with a color maintaining shampoo and conditioner, like Joico's Color Refresh and Color Balance shampoo and conditioner. Check out the video below to see why we love these duos!