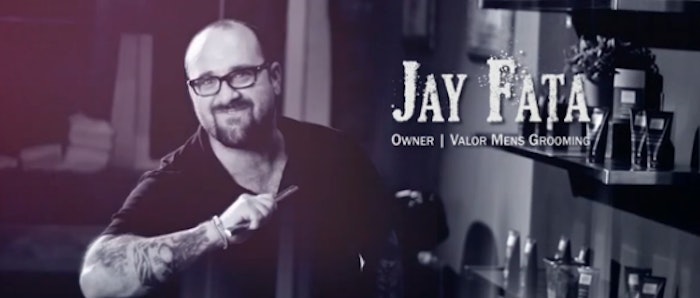 "I didn't want anyone to judge me for doing hair. Once I got over my insecurities, I went to beauty school and it was a blast. The life that I've led, I can't tell you how many cool people I've met. It's totally shaped the person I am." says Jay Fata, Eufora HERO for Men Global Team Educator and owner of Valor Men's Grooming.

As the global men's market becomes more prominent, stories like Jay's are popping up all over the industry, which is why Jay opened his first grooming lounge in Phoenixville, PA in December 2011. He employs a variety of men, who decided being a hairdresser was for them, including a former bricklayer. His salon features flat screen T.V.'s, a patio with a fire pit and a cigar lounge.

Jay's team recently put together a video about the men's industry and what it's like to be a man in this industry:
Valor Mens Grooming from Matt Mahoney on Vimeo.