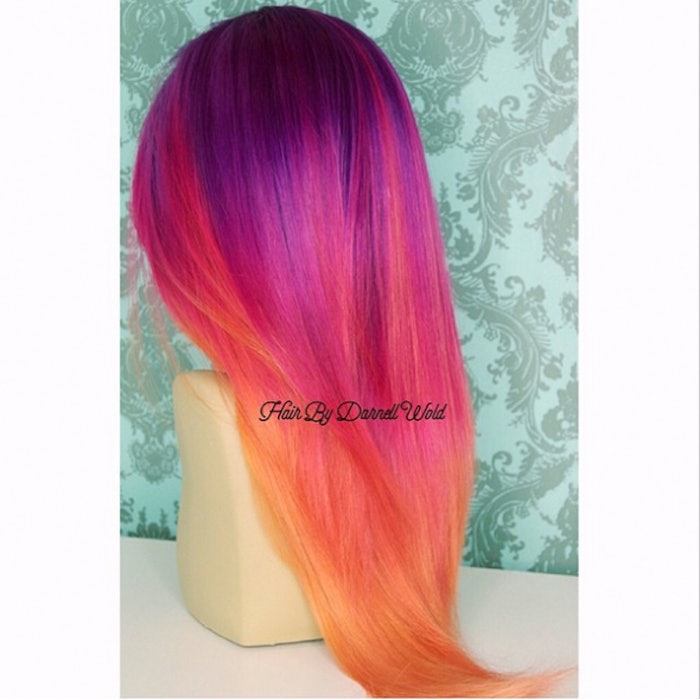 Is your salon posting on Facebook, Twitter, Instagram, YouTube or Pinterest? Well, you should be! Whether you are choosing to attack multiple social media channels or keeping your focus on one platform, when done right social media can elevate your business to the next level. In Social Salon, we take a look at the constantly changing social media best practices and talk to some of the top beauty industry social media stars.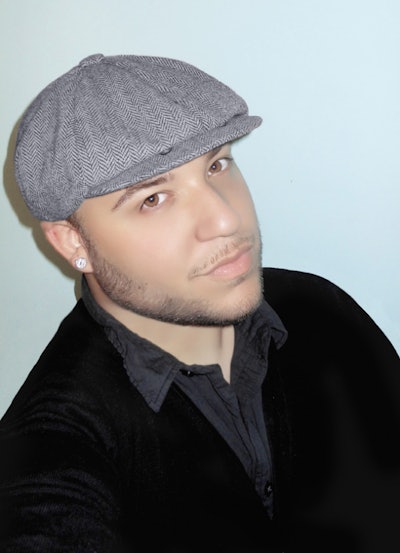 Celebrity hair stylist Darnell's Wold's social media success catapulted his hand-crafted wig business into becoming a six-figure enterprise. About two years ago Darnell took up wig making and started posting photos of his work on Instagram on his account @HairHeGoes. Though Wold has worked in the beauty industry for more than 11 years and has trained with some of the industry's leading professionals, (Ted Gibson, Nick Arrojo and Ruth Roche to name a few) he got into the wig business by accident while attending college full-time for social work. Wold was looking for a hobby when he purchased a pound of virgin human hair from India and a few basic wig-making tools. Without any formal training, he created his first wig, a custom colored balayage ombre wig. Darnell posted the wig with some related hashtags on Instagram and "Before you know it, I had women from all around the world asking to place an order," says Wold. He quickly gained a following that has reached over 250,000 fans worldwide and growing!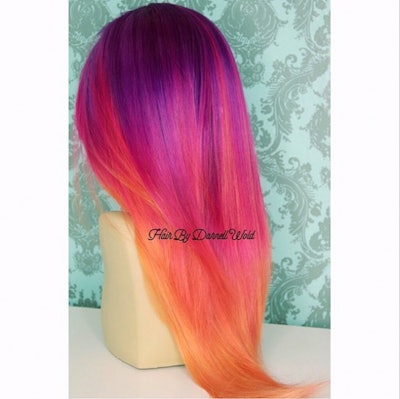 Darnell Wold shares his top social media tips:

1. Make Your Account Public: I would definitely recommend a public profile so that their work is viewable to everyone and so that their use of hashtags reaches the general public.

2. Keep Content Professional and Business Related

3. Take Vibrant Photos: Clear, crisp vibrant photos are key. You want to make sure to have excellent lighting, a decent camera and a strong photo that is eye catching.

4. Lighting is Important: The key to a good photo is lighting, lighting, lighting!

5. Use Targeted Hashtags: Make sure to use hashtags related to your target audience. Research popular hashtags related to your area of work or whatever it is that you're posting.

6. Be Interactive: You want your social media to be fun and interactive, always try to comment back to your followers and really engage with your audience. People love to feel like they're involved in your life  and get a peak behind the scenes, so occasionally share a "behind the scenes photo." If you're a makeup artist, for instance, take pictures of your layout of your set up and your favorite products.  You want to become the "go to" guy or girl for whatever you're marketing so make it fun for your audience. Share your tips and tricks, share your favorite products. Allow people into your world so they can really get a feel for who you are. Network and collaborate with other people who may have larger followings so that you can learn from them and also expand your own network. Like, comment and engage with other people who may not be following your account yet.

7. Be Consistent: be consistent with sharing content because thats why people are following you in the first place. You want to make sure to put something out daily, However, you don't want to over post either. I would recommend no more then 2-3 posts a day.

8. Watermark Your Work: Watermark your work and your photos. Make sure the watermark is very small and neat and doesn't ruin your photo.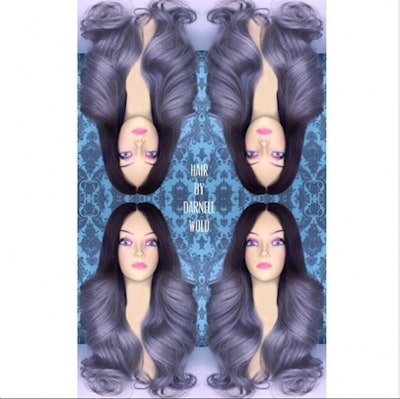 Wold is now gearing up to launch a new line of wigs and hair extensions called Powder Room D this May. The Powder Room D will offer wigs of all price levels, from high-end, high-fashion wigs to affordably-priced wigs made with heat-safe, synthetic hair. The wigs are suitable for everyone under the sun; Dornell creates his wigs for diverse backgrounds to appreciate. From cosplayers to drag queens to medical patients to transgender individuals who are transitioning, to celebrities, to everyday people and to women dealing with hair loss from Alopecia, cancer or other illnesses, Darnell's wigs offer clients the option of changing their hair without commitment or upkeep.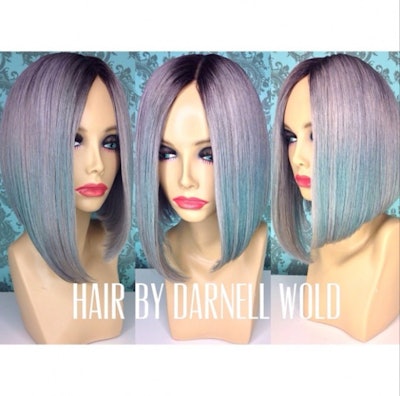 Find Darnell Online:
Instagram: @HairHeGoes
Twitter: @HairHeGoes
Youtube: youtube.com/hairhegoes
Facebook: facebook.com/hairhegoes
[Images courtesy of Darnell Wold]