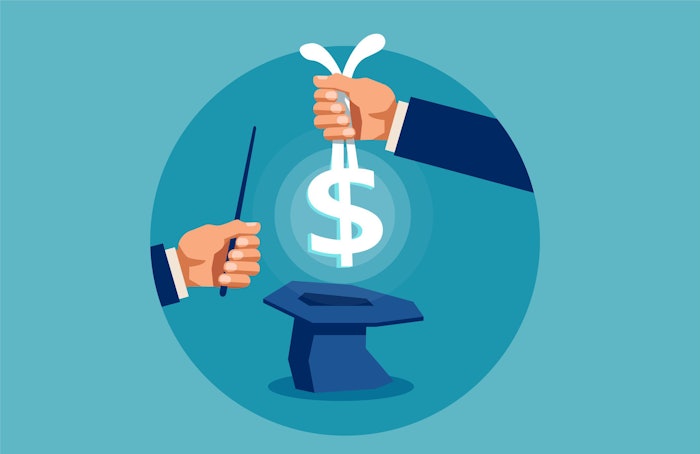 "Love your industry and feel like you own it. Defend and protect your license. Get involved in creating trends, do photo work. When you get involved with the industry, you ultimately define it."  
Today, I received another letter from Mrs. Edwina Mafalda from the Republic of Burundi.
She writes, 
Dear One, 'I am recently widowed by my husband who was killed by rebels. I need your assistance in relocating five million dollars to your bank account, for which I am willing to share half of the money. You would never worry about money again and live a life of luxury."  
Quick money schemes rev up when the economy is down, as it is now with Covid19. You might try some easy money formula at one time or another only to come up empty to discover that easy money is hard to come by. Unfortunately for some, the only real way to make money is to work for it. 
There is a common thread that runs amongst financially successful stylists in the beauty industry. Fun, not just hard work, makes it easier to get to the good money. Why? Because when you love what you do, you love every minute—you just can't get enough of it! So, it's not about working hard but smart and loving what you do. In a nutshell, successful salon professionals don't think of themselves as having a job but a career.

To get there from where you are now, think about this:
Don't work a job; go for a career

. You are creative, and you fidget, get bored quickly, not the best personality for doing something you don't like just for the money. I tried working a job just for the money—the speed of my burnout speed was like a flashbulb. Aim high, shoot for becoming really good at something. You might have "a job" to support your career until it takes off. I worked part-time while building my salon clientele. If you quit hairdressing because you couldn't make money, you were never into hairdressing. You thought it was a job, and it's really a career.

Love your industry

and feel like you own it. Defend and protect your license. Get involved in creating trends, do photo work. When you get involved with the industry, you ultimately define it.

Stay current

on technical and business trends.  If you don't get excited about beauty trends, products, and tools, you become a dull stylist with boring clients and long days. Successful salon professionals safeguard their careers. I won't work style requests if they damage the hair or don't flatter the client. I feel I honor my craft this way. 

Surround yourself

with like-minded people. Notice that groups who thought alike created the most extraordinary shifts and trends in our industry—Vidal Sassoon, Tony & Guy, Aveda, Pivot Point, etc. Limit your exposure to negative, pessimistic people, places, and things. Shoo, go away.

Understand the numbers

. See yourself twenty-years from today, just for a minute. How do you want to live? How much would that cost? Are you managing your money well?

Find your tribe.

Decide the type of work you want to do, the level, quality. Then, find people, salons, products, companies who support your dream.  Hang with people who do the type of work you want to excel in. Throw yourself into it. Wear the black, the tats, and go platinum blonde. It's all part of it, and I love it—because the big payoff of having a career is being happy—what a concept! 
The alternative? Move to Burundi, where apparently there is lots of cash sitting around. 
I've got contacts. 
Carlos Valenzuela is a Hairdresser, author, success coach, ex-salon & beauty school owner. His focus is guiding salon professionals to a more fulfilling career & lifestyle.
for info Visit the thrifty cosmetologist on Facebook.