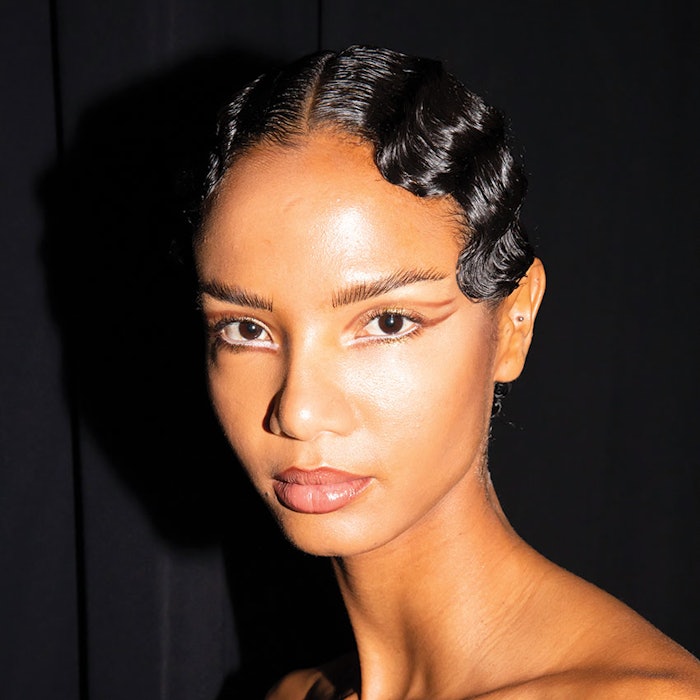 In the making of hair trends, a current tug-of-war crackles between those who look to the past—the annals of hair creation through centuries—and those who innovate hourly with lightning speed. It's a friction that exists at the expense of those pulling hardest at both ends of the rope: Veterans and appreciators of hair's undeniably complicated roots fear the foundations that make hair what it is today will crumble and be cast aside by the next generation, like a lost civilization. Likewise, the online innovators worry that those who came before them will never quite understand today's brand of trend—one that morphs daily and encourages stepping outside comfort zones to think differently and not just adopt the same old techniques and strategies. Their thought: How much do I really need to know the fundamentals when I'm developing designs heretofore unseen?
The truth is: This tug between both parties is needed to keep hair interesting. Both sides are right in their own way: Paying homage to retro hairstyles—as was seen on the runways this season—is necessary to understanding the fundamentals of hair. Respecting the past, rather than erasing it, is of the utmost importance for this new generation. On the flipside, giving accolades to the craftsmanship of the newest generation of IG braiders and updo kings and queens is a must. Nothing will be erased from memory if the two groups come together to prove that trends evolve quickly, but the fundamentals will always remain. So do scroll through your IG feeds for inspiration, but don't forget the masterful manes that sparked a million iterations on this page.
For all the looks, check out Beauty Launchpad's January/February digital magazine.