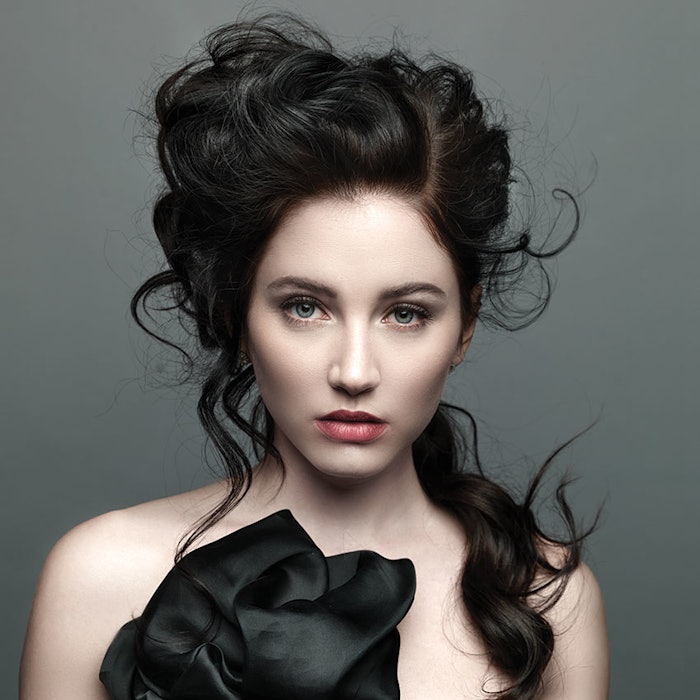 Isn't it ironic that one of the seemingly easiest styles to create—the ponytail—can actually be one of the most difficult to perfect? Vivienne Mackinder, hair educator and industry icon, offers her insight through "A Ponytail Story," a course available through her HairDesignerTV.com educational website. In this collection, Mackinder showcases myriad iterations of the ponytail and explains why it's so important for stylists to nail multiple facets of the hair staple.
"I'm still humbled by the ponytail, which is really very difficult to do properly," Vivienne Mackinder says, noting that on Instagram, stylists typically show the backs of their clients' heads, not the front, "which is what clients actually see." Therefore, Mackinder argues, with clients taking selfies, the styling game has to change.
"We have, from the salon perspective, entered the once-exclusive world of editorial styling," Mackinder states. "We now need to understand how to balance a ponytail by putting it in the right place to really create a cohesive look that fits the lifestyle, personality and esthetics of our clients/models—not to mention look great in a photo!" From this place, Mackinder's "A Ponytail Story" course came to fruition—a collection of interactive, video-based styling tutorials on how to master the art of creating the perfect ponytail, including how to develop a great sense of style and how to sell through to clients.
Mackinder believes stylists can execute a beautiful ponytail in only 10-15 minutes, but must invest the time to get educated and master various interpretations of the look.
In her ponytail course, Mackinder details a bounty of aspects on how to create an artful style, some of which include a foundation in dresswork, backcombing, pin placement and braiding fundamentals.