Surface Hair, the leading professional brand founded on the principle of respecting personal health and the earth, recently released their Blowout collection. These three products are each infused with Cannabis Sativa Seed Oil, which is rich in Omega 6 fatty acid for long-lasting moisture and heat resistance. We reached out to the brand to find out more about this exciting range!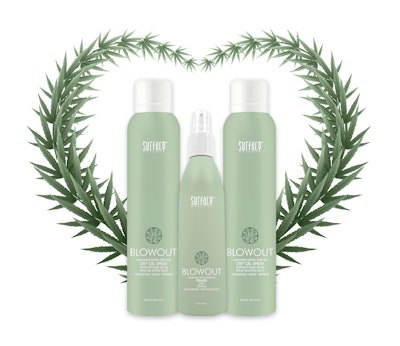 What is the Surface Blowout Collection?
The Surface Blowout Collection is system to a beautiful, healthy, longer-lasting blowout. It features three products—Primer Spray, Texture Spray and Dry Oil Spray—that prep and extend the life of a blowout. 
What does the Collection do?
It goes beyond heat protection! The system provides style memory as heat seals-in moisture and gives hair volume and shine, all while reducing blow-dry time and creating a longer-lasting blowout. All products support UV and heat protection to 450 degrees, and nourish hair while styling and restyling.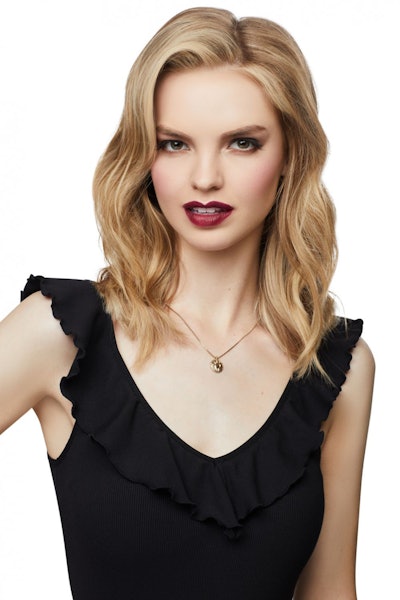 What are the products in the range?
1. Primer – This lightweight memory spray is misted into damp hair before the start of the blowout. For added hair memory and body, mist each section again before round-brushing. Think of this product as your round brush's best friend.
2. Texture Spray - Spray into dry hair. For maximum texture, flip hair upside down and spray a liberal amount into hair. This creates an explosion of texture and volume. What's more, the clear finishing powder leaves hair full and airy. 
3. Dry Oil Spray – Mist a finished blowout daily for mega shine and condition. Dry Oil Spray nourishes, protects and refreshes hair to extending every blowout.
RELATED: Wayne Grund Shares His Best Tips For Ramping Up Salon Retail
How do the products work?
Babassu Seed Oil delivers the omega-dense nutrients of Cannabis Sativa Seed Oil into the hair. Together these two ingredients create a long-lasting moisture barrier for conditioned, bouncy hair that lasts for days on end. Maracuja Oil and Lychee Fruit combine for a super fruit sugar punch giving hair volume, style memory, flexible hold and protection.
Who is the line for?
Stylists and guests wanting a beautiful, lasting blowout that nourishes hair between washes. And who doesn't love a soothing natural aroma that keeps hair smelling fresh?
How can our readers learn more?
Visit www.surfacehair.com or follow us on Instagram at @surfacehairhealth.