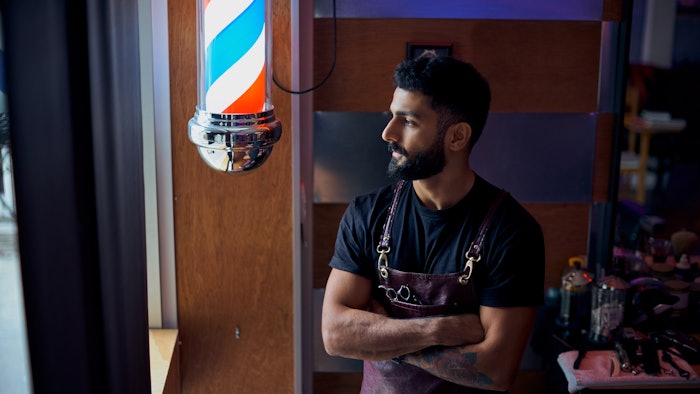 Recruiting and retaining salon talent can be a full-time job in and of itself; however, knowing your employees' career goals and ambitions right off the bat can help you build a lasting team.
At the Intercoiffure America Canada Spring 2022 Gathering in Chicago, Stefanie Fox of Talent Match shared data from the "2022 Beauty Industry Hiring Guide," which was conducted by Talent Match to determine what current job-seeking hairstylists expect from potential employers. The results may surprise you and prompt you to change the way you go about hiring new talent.
How did you find your salon job?
Recent cosmetology school graduates primarily found a salon job through their school, followed by Instagram and Indeed job boards.
How much paid time off would you like in your first year?
When should working weekends be optional?
40% said immediately after starting
40% said after one year
20% said after three years
How important is it to work on real clients within the first year?
How much do you want to earn?
Most students surveyed said they want to earn $45-55K in year one
65% said that 40% is a fair commission right out of school
How important is it to have schedule flexibility?
How important is it to have a say in your schedule?
How long do you want your initial training to be?
40% said one month or less
30% said 6 months or less
What is the most important to you when picking a salon to work in?
The top answer was the ability to grow
The second most popular answer was the culture
Leadership, initial training and freedom were in a three-way tie for third
What do you expect from the interview process?
90% of students want to know about growth, money, the team, schedules, training and performance expectations during the first interview
60% want an interview within 48 hours of application
When will you start looking for a job?
50% said when they are halfway done with their degree
40% said two months before graduation
10% said after graduation
What is your plan immediately after graduation?
59% said they want to find a job as an employee
41% said they want to rent a suite
Did anyone in your life try and talk you out of becoming a beauty professional?
In 2021, 54% said yes and 46% said no
In 2022, 44% said yes and 56% said no