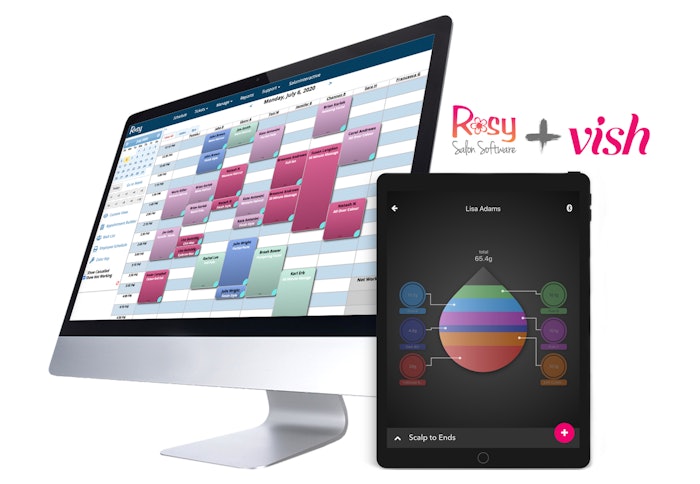 Rosy Salon Software has announced its partnership with Vish to help streamline salon operations.
Rosy Salon Software provides cloud-based scheduling and business tools for salons and spas.
Vish is an industry-leading color management software, providing a suite of systems that changes how salons and stylists run their color business. Vish uses a Bluetooth scale and app that capture all services and product charges. The system measures color accurately and uses data and analytics to set exact prices, decrease inventory purchases by 25-40 percent and thusly eliminate waste.
Features of the software include:
Client data management
Appointment scheduling
Automated confirmations and reminders
Payment processing
Report running
Inventory management
Text and email marketing
"We're excited to launch and feature Vish integration with Rosy. This partnership will help Rosy salons eliminate waste, save money and provide consistent color formulation," says Rosy Salon Software president Jason Foodman. "It's powerful technology designed to support the industry, give colorists an edge, and increase profits for salon owners."