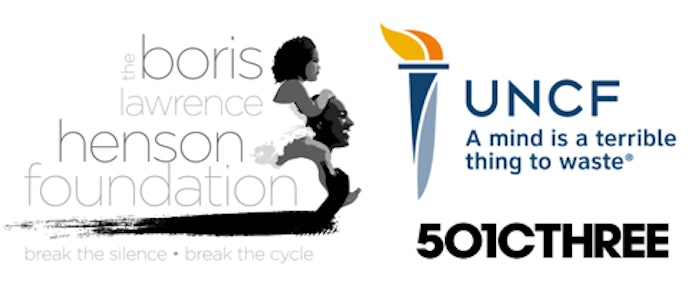 Paul Mitchell Schools has announced the selection of three nonprofit organizations as recipients of a $60,000 donation: the United Negro College Fund, Boris Lawrence Henson Foundation and 501CTHREE. 
"Whenever there is hurt, suffering, injustice, or wrongs, you'd  better believe that our Paul Mitchell School leaders, team members, and future  professionals feel it. It has become part of our company's culture to do something—to  bring hope, share kindness, and provide financial support to make a difference. We  strongly feel the need to do our part," said dean and cofounder Winn Claybaugh.
Paul Mitchell network is nearly 50,000 salons strong, in 81 countries worldwide and has added more than 100 Paul Mitchell Schools, to teach cosmetology, esthetics and barbering to aspiring professionals.
More about the organizations chosen:
United Negro College Fund (UNCF) has provided opportunity and hope to  Black and minority youth through student scholarships and support services for both  under-represented students and historically Black colleges and universities (HBCUs). 
"During this unprecedented time of societal, health, and economic issues, UNCF is  extremely grateful for support from donors," said Maurice Jenkins, UNCF's executive  vice president and chief development officer. "This wonderful gift from the owners of  Paul Mitchell Schools will have a lasting impact on our students. We appreciate them for  the gift and for taking the initiative to support our efforts of providing equal access to a  college education." 
Boris Lawrence Henson Foundation (BLHF) was founded to help eradicate the  stigma around mental health in the African-American community and to provide support and bring awareness to the mental health issues that plague this community, by actress Taraji P. Henson. 
"It's okay not to be okay," Taraji says. "It's time to openly speak about mental health in  the Black community. We hold so much in as to not be demonized or called 'weak.' We  can't continue to suffer in silence."
501CTHREE was founded by young actor and entertainer Jaden Smith and Drew FitzGerald to promote water and food justice in distressed and underserved inner-city communities by providing clean water and  healthy food through the Water Box and Food Box initiatives. Water Box is a new approach to clean water in Flint, Michigan, and beyond. 
Jaden and Drew said, "We are so pleased about our partnership with Paul Mitchell  Schools and Angus Mitchell's support to continue our mission of providing free, safe, clean water to communities of color that are experiencing water insecurity. Paul Mitchell  Schools have a track record of helping in the communities they work in, and local-level  impact is a mission we jointly share."