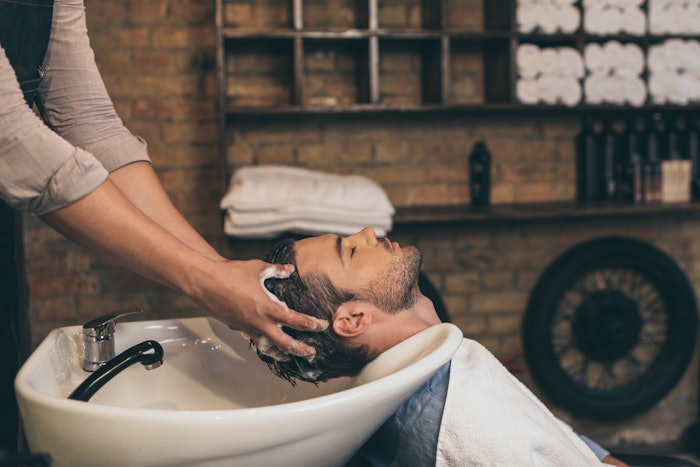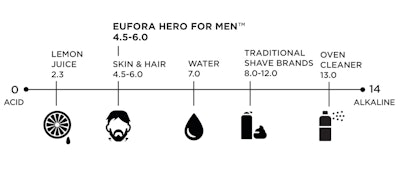 Eufora International shares the benefits of perfectly pH- balanced hair and skin care.
Humans (and their skin) are naturally balanced on the pH scale between 4.0 and 6.5. (HELPFUL HINT: Anything below a 7 on the pH scale is acidic, and anything above 7 is alkaline.) 
Human pH is slightly on the acidic side of the pH scale so personal care products such as shampoo, conditioner and other body and skin care will work best if they're slightly acidic.
Humans all have a natural barrier called the acid mantle. The barrier helps reduce the risk of bacteria, dirt and other substances infiltrating the skin and potentially leading to irritation and breakouts. Products that don't match the human acid mantle will disrupt the natural ability to keep skin and hair looking and feeling healthy. 
"Don't let the ingredient list on the package fool you," cautions Doug Smith, brand manager for Eufora HERO for Men. "Yes, good ingredients are always important, but they can't provide peak performance if the product formulation isn't balanced to your natural pH level." 
Psst: Eufora HERO for Men hair, skin and body products are perfectly balanced between 4.5 and 6.0 on the pH scale. This makes for one complete and easy-to-use personal grooming regimen that can be custom-tailored to suit the needs of every guy.