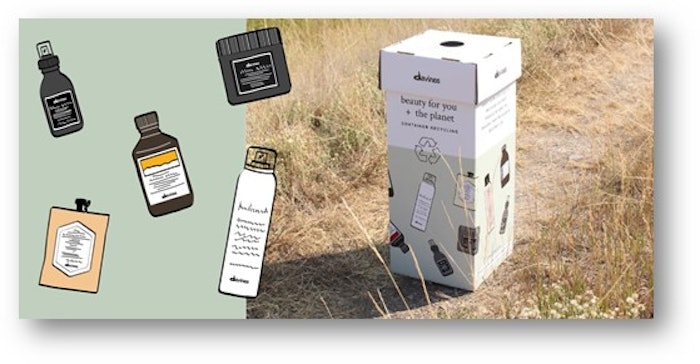 Davines has partnered with Green Circle Salons to launch their In-Salon Container Recycling: The Take Back Box.
"We are so excited to partner with Davines to help them close the loop on their retail products and provide truly sustainable beauty! The Davines Consumer Take Back Box program will ensure that the packaging from the products we all love will never end up in landfills. Instead they will be given a new life, put back into circulation, and turned into new products. This includes packaging that is difficult to recycle through local recycling programs, like dark plastic, combined materials, and aerosol cans. Together we are Making Beauty Beautiful!" said Shane Price, Founder and CEO of Green Circle Salons.
The program is currently piloted in 37 salons across the country, and it even has a waiting list.
The boxes provide Davines guests with any easy way to recycle Davines products, because some products are more difficult to recycle than others and ensure that product packaging get reused.
Find participating salons and/or request a box for your salon HERE.