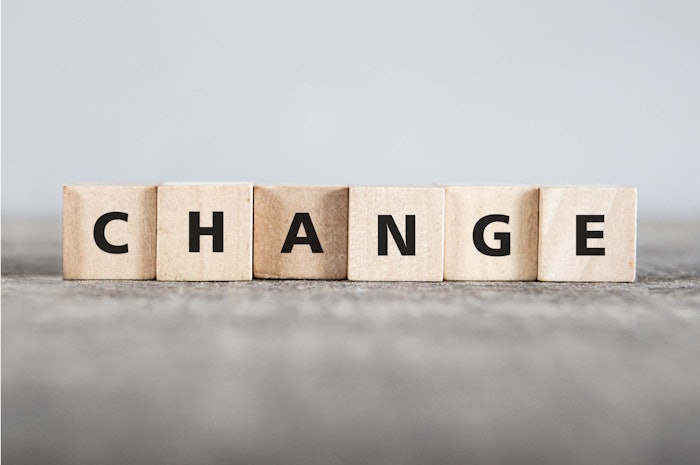 "Licensed beauty professionals understand the importance of their training and the possible damage that could occur to consumers if HB 1364 were to pass." 
Working during an ever-changing pandemic, beauty professionals understand the salon environment is now different and they embrace the opportunity to exemplify safety standards exceeding the current need. The situation may not be ideal, however licensed beauty professionals are recognizing social distancing protocols and are following guidelines to continue a safe experience for their clients. 
The economic devastation of so many salons resulting from the COVID-19 pandemic continues throughout the country. While some states allow salons to open for business and licensed professionals to work without restrictions, many are still under capacity limitations or remain closed. The recognition of the importance of safety and sanitation  has been highlighted and the professional beauty industry has responded with exemplary care. Beauty professionals continue to utilize PPE, sanitation stations, salon modifications, staggering clients, and taking extra care throughout the service process with their clients. 
Why, in the midst of a pandemic crisis, would we see yet another bill that once again devalues the choice of a career in the professional beauty industry? Indiana House Bill 1364 authored by Representative Timothy Wesco and co-authored by Representative Heath VanNatter will allow any individual to practice barbering and cosmetology without an occupational license consequently repealing the requirement of mandatory education and training for safety and sanitation. 
Specifically, Indiana HB 1364 reads:
Barbering and beauty culture and other occupations. Allows an individual to provide services for compensation as a barber, cosmetologist, electrologist, esthetician, or manicurist without holding a state license or a license from a unit of local government if, before providing the services to a consumer, the individual: (1) provides to the consumer a written document that contains: (A) a statement disclosing that the individual does not have an occupational license; (B) the address and telephone number at which the individual can be contacted; and (C) the individual's dated signature; and (2) obtains the dated signature of the consumer on the document. 
Indiana General Assembly. (n.d.). House Bill 1364 – Barbering and beauty culture and other occupations. 
Licensed beauty professionals understand the importance of their training and the possible damage that could occur to consumers if HB 1364 were to pass. Licensed beauty professionals do not want to be unlicensed and consumers do not want to receive treatments and services from unlicensed individuals.  Consumers across the U.S. overwhelmingly support professional beauty licensing to maintain the best practices for safety and quality standards.
Occupational licensing for cosmetologists ensures a core knowledge for safely handling professional grade products and chemicals, providing an array of professional services as well infection and disease control, proper sanitation, accountability, and sustainability.  Professional beauty licensing for cosmetologists in no way creates a barrier to workforce employment or prohibits upward mobility, in fact federal and state national public economic data prove the exact opposite of this incorrect claim.
Many salon owners are facing debt and the challenge of recovering during a pandemic crisis.  To maintain a successful business and provide sustainable long-term employment for individuals, business owners rely on educated and trained individuals. Employers stress the occupational license itself is not a hindrance or barrier, an occupational license does not cause the price of a professional beauty service to increase or prevent an already diverse strong workforce from accepting and employing more individuals.
Most occupations require specific training and education prior to practicing in the profession, this concept is not new. Mandatory education and training allow for an entry point into an industry. Business owners want stability, growth, and employees that have a basic understanding of health and safety.  
There is an appropriate use and need for occupational licensing. Consideration should also be given to the injuries and spread of diseases that are prevented because mandatory requirements for education and training exist. Consumers have the basic right to expect that standards and rules be followed and they have the expectation to receive safe services in a salon environment. 
Removing or greatly altering the requirements of an occupational license which equates to no longer requiring the education needed to obtain the license, will hurt businesses and hinder growth. Licensed beauty professionals need support and appreciation for their work and their exemplary standards of safety and sanitation. They deserve recognition for their career choice and the value they add to the community and our American economy. While Indiana House Bill 1364 should be fully opposed, it is an opportunity for all licensed beauty professionals to come together to educate their elected officials on their career and to explain why their license matters.  
Myra Y. Irizarry Reddy is the Director of Government Affairs for the Professional Beauty Association (PBA). Myra studies various issues affecting the professional beauty industry including local, state and federal legislation. She writes advocacy campaigns, policy positions, and testimony. Prior to joining PBA, she served as a staff member for the U.S. Senate, U.S. House, the Texas State Legislature, and the California State Assembly.