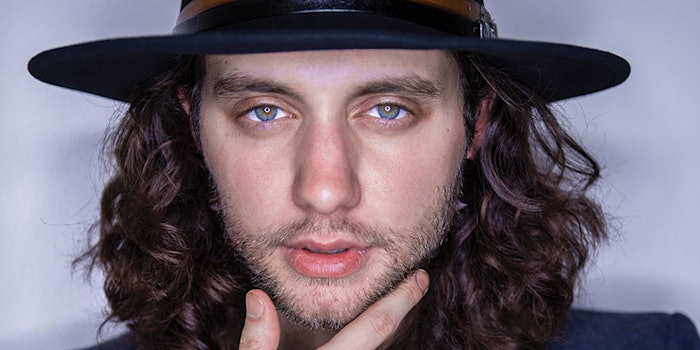 1. The Gift of Gab
I'm inspired by those who use their words well. As hairdressers we need to master the art of communication, whether it's in the salon, on social media or while doing platform work. I'm always gathering inspiration and learning concepts from great presenters: hairdressers, comedians, scientists, historians and even mindful politicians.
2. Back to Basics
If I'm feeling uninspired I'll often return to the basics. I will break out a book and go over hairdressing fundamentals. It's incredible how many of the most beautiful concepts in hairdressing are actually the simplest.
3. Know Your Roots
I draw a massive amount of inspiration from the hairdressers who paved the way before my generation. Sometimes, I worry that hairdressers don't know the history of our profession. If there are stylists who want to get reinspired, they should watch the Vidal Sassoon documentary to see when the business really changed and what steered our industry into its current trajectory.
4. My Inner Circle
It's true what they say: You are the sum total of the people you spend the most time around. I'm very lucky to have a multitalented team. They are not only great at doing hair, but are also artists in many other respects—some are incredible musicians, some have amazing drawing skills, and others make jewelry and clothing.
5. Money Matters
I'm a hairdresser, but I also consider myself a businessperson and an entrepreneur. When I'm not watching hair videos, I'm watching footage from other types of successful entrepreneurs and business coaches. It's important to humble yourself and retain the mindset that you always have a lot to learn, especially as a business owner in an industry that's constantly changing.
6. The Calm
My mind's often racing at 1,000 miles per hour, so I'm working on finding "my calm." Some of my most inspired moments are when I feel at peace and I'm not overthinking a matter.