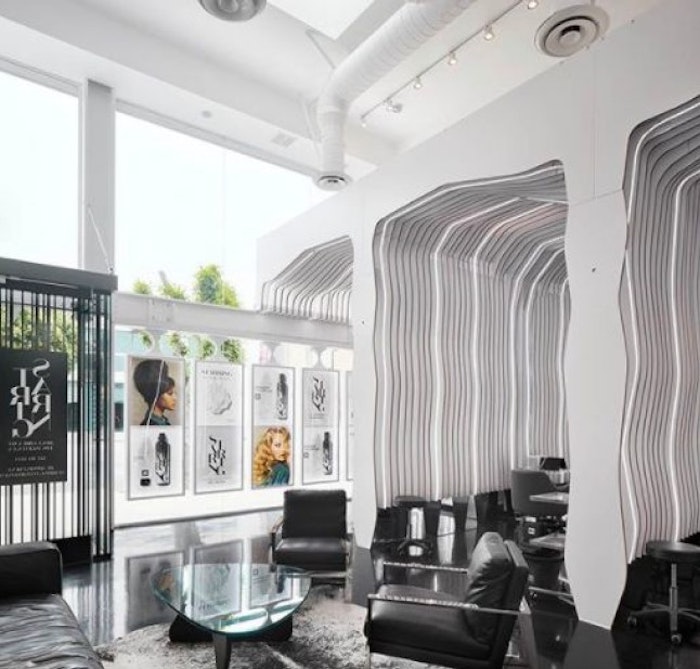 Despite California salons being ordered to remain closed due to COVID-19, celebrity hairstylists Ted Gibson and Jason Backe have announced the reopening of their Los Angeles-based smart salon, Starring Ted Gibson, on August 17, 2020, in an act of solidarity with the salon community.
The reopening will take place five months to the day that salons in California were originally shut down by Governor Gavin Newsome in response to COVID-19.
Prior to the coronavirus pandemic, Starring by Ted Gibson was created to be socially distanced. The smart salon, powered by Amazon and Alexa, includes:
Salon chairs 8.5 feet apart within their own private and partitioned "cloud";
By appointment services only with no front desk and no assistants;
No retail products and all transactions are completely cashless.
Both Gibson and Backe are using this opportunity to "celebrate the professionalism, safety and educational training of all of their fellow 621,000 licensed beauty industry professionals—unifying the voice and frustrations of the community to raise awareness of this industry's plight on both a local and national level."
Gibson stated, "As an industry that is often overlooked, we will not be overlooked anymore. We are licensed in sanitation, anatomy and physiology. We are opening Starring by Ted Gibson because we will not let ours and other small businesses die."
The salon has reportedly followed all CDC guidelines that the CDC officially endorsed on July 17, 2020.