When Rochelle Golden locked the doors to her salon after a busy day on December 21, 2019, little did she know that it would be for the last time. Early the next morning, just three days before Christmas, House of Gold salon in Netcong, New Jersey, burned to the ground.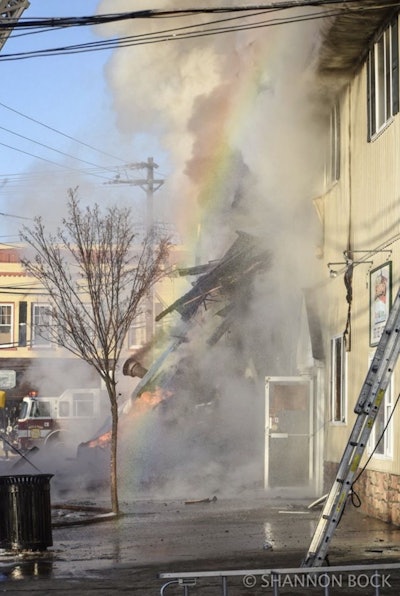 Although typically closed on Sundays, the salon was scheduled to be open to accommodate guests before the holiday. The 30-year-old salon owner was at home preparing for a long day behind the chair when she heard fire engines race by. "I remember doing my makeup and hearing sirens back-to-back," Golden says. "I kept thinking to myself, 'Man, whatever's going on must not be so great...'"
Moments later, Golden's mother, who lives downstairs from Golden and her daughter, burst in with terrible news. "My mother came running in, screaming that there was a fire at the Laundromat next to my salon," she remembers. "Without thinking twice, I grabbed my keys, ran out of the house without shoes, and flew to the salon. By the time I got there, the fire was well within the salon. I knew it was gone before it really began."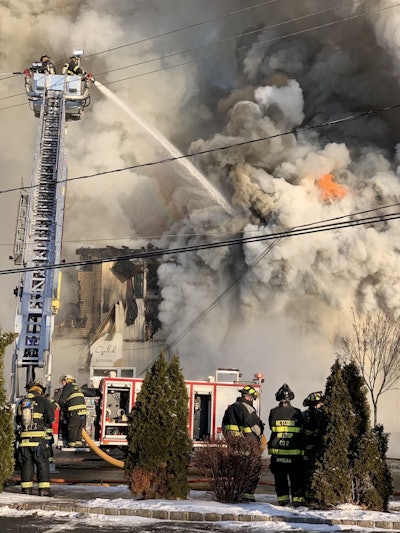 The three-alarm electrical fire had erupted in a mixed-use building that not only housed Golden's salon, but also a bagel shop and even some apartments. Luckily, no one was hurt—but there was no saving the salon. Her salon manager Marianne—"truly my better half in business," Golden says—contacted the day's clients and stylists to let them know what was going on. "My entire team showed up and stayed until the fire was put out," Golden says. "I looked them in the eyes and told them not to worry. It was Christmas—they would be paid. And I made them individually promise me that they would go home and enjoy Christmas with their families." 
Golden was able to place her stylists at local salons to allow them to work while she set to work rebuilding House of Gold salon. Initially, Golden hoped to stay in Netcong, but as she began scouting for space, she realized she wanted to grow upon what she had already built. She found a location seven miles away in Randolph, New Jersey, a larger and more affluent area. 
Although Golden was eager to rebuild, "it was an experience of every emotion," she says. "For quite a while I was disconnected. I felt like I was doing my salon wrong by moving forward." And just as things started to improve, COVID-19 hit. "I'm all for everyone's safety, so the shutdown was something I was supportive of," she states. "But mentally, it was a fairly dark time for me."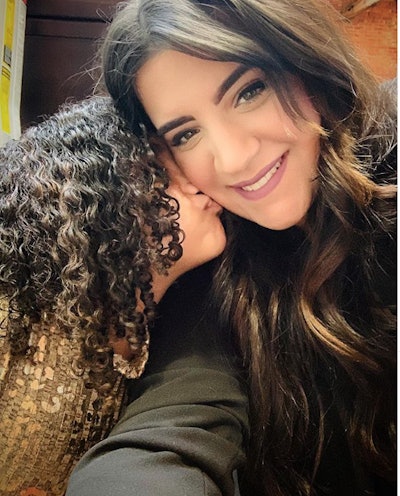 In the end, it wasn't a "what" that helped her through, but rather a "who." "You can thank my daughter for both my sanity and my positivity!" Golden exclaims. "I kept reminding myself that she's watching. Every move, every mood, every high and every low—she's watching. Who she will become is woven from these moments. That's something I do not take lightly. So to show her how we stand up and dust our knees off after tragedy was quite literally the only thing that kept me going."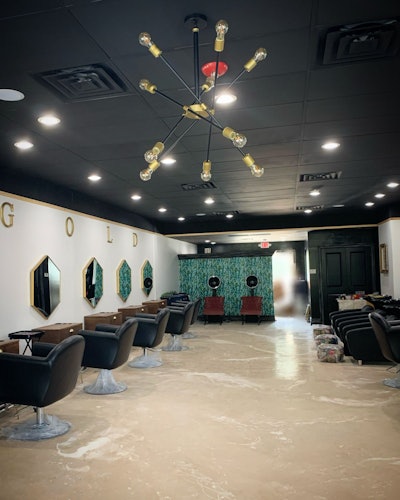 House of Gold salon reopened on July 15, 2020, nearly seven months after the tragedy. Looking back, Golden says her biggest learning lesson was that things are just things. "If you build your business, your morals, your life, on a structure so sound, nothing—not even a devastating fire—can take it away," Golden avers. "You must know who you are in business, and remain true. Because who we are and what we stand for is always very much alive and growing—even if the walls in which we allowed it to come to life are gone."