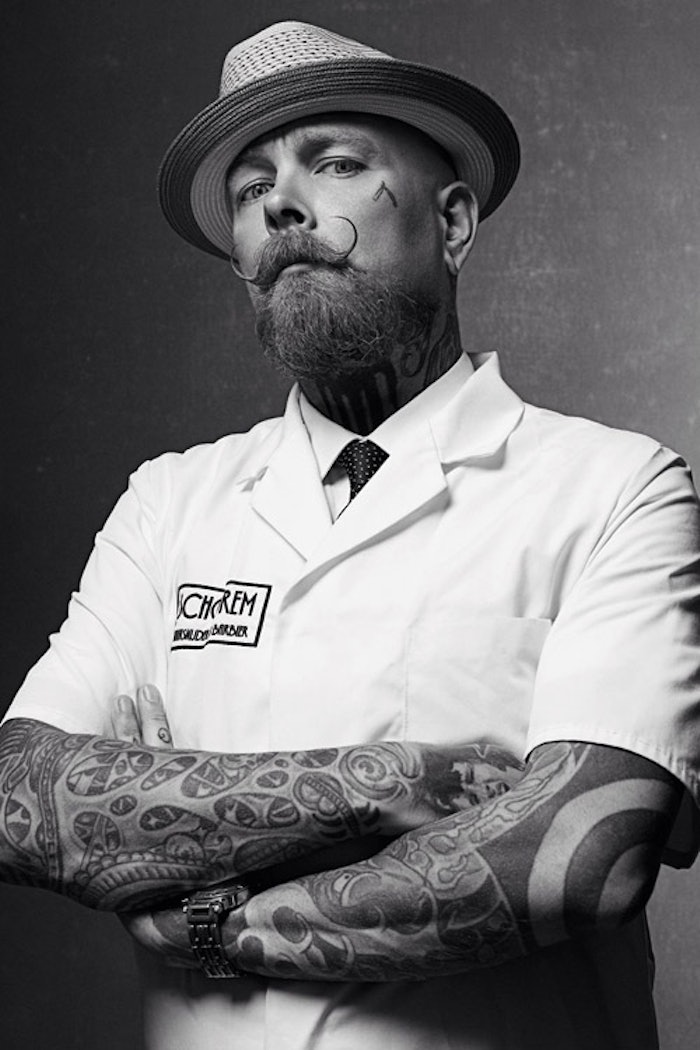 Known for its top-shelf pomade and rock 'n' roll flair, Reuzel is more than a haircare range—it's a lifestyle. Just ask cofounders Bertus and Leen. After getting their start in the industry at age 14, the pair opened up their own barbershop, Schorem Haarsnijder & Barbier, in Rotterdam, Netherlands, in 2011. These days, the dynamic duo share their barbering expertise around the globe, equipped with an innovative product line to match. Here, Bertus reveals his holy grail product, along with the inspiration behind the cutting-edge brand.
What's your favorite Reuzel product?
Grooming Tonic, because of its versatility. It can be used as a pre-blow-dry lotion and adds insane shine. Plus, it mixes well with every other product in the line. In the past, a hair tonic was considered the most masculine product in a barbershop and was usually made by the owner himself. We've always been suckers for tradition and history, so we took that knowledge and made it more suitable for the modern man.
RELATED: ​Leen and Bertus of Scumbag Barbers Demonstrate Old School Barbering Cuts
What inspired you to create your own product line?
When we opened our shop, we wanted to bring back the era when the barbershop was still a haven for the wicked and the weary, while raising the standard of mens' haircuts. With our high quality of work, we needed a product that was equally good and thus, Reuzel was born.
What sets Reuzel apart from other men's haircare brands?
Reuzel is a culture. It's as punk rock as it is posh, and used by men around the globe. We pull inspiration from music, skateboarding, Kustom Kulture, and all other subcultural forms of art and expression that are the foundation of our shop.
This story first appeared in the Spring issue of MAN magazine. To receive the magazine, click here to subscribe.
[Image: Courtesy of Reuzel]