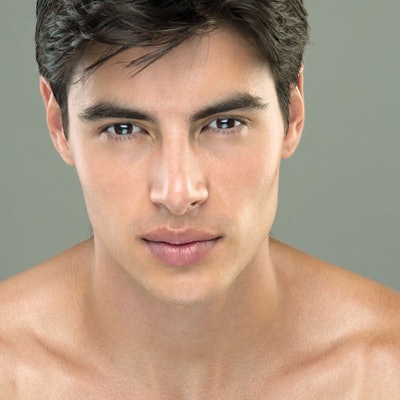 While men are getting better about their grooming routines, many questions still abound when it comes to proper skincare. We reached out to two experts to help demystify men's mugs.
Is men's skin really different from women's?
"Men's skin tends to be more oily than women's and have more prominent pores," says Joshua Zeichner, MD, Director of the Cosmetic and Clinical Research Department of Dermatology at Mount Sinai Hospital in New York City. "Also, since many men shave regularly and may have stubble on the face, extra care needs
to be taken in protecting the skin barrier." Additionally, testosterone increases skin's thickness, meaning a man's skin is about 25 percent thicker than a woman's— not to mention tougher. "For all of these reasons, men may be better suited to using skincare products developed for them," says Dr. Zeichner.
RELATED: Elevate the Hair Service by Using a Razor to Clean the Neckline
How can men keep their skin looking its best?
In addition to using skincare formulated for him, many men are beginning to embrace concealers to keep their skin looking tip-top. "Many men may be embracing tinted cosmetic products to help even the tone of the skin. These range from tinted moisturizers to tinted sunscreen to full-fledged makeup," says Dr. Zeichner. After all, says Pamela Viglielmo, president of MENAJI Worldwide, "Men want to look good. It's a simple formula that plays into the laws of attraction."
How can men wear concealers without looking made up?
Follow a good skincare regimen: cleanse, protect, correct and conceal, shares Viglielmo. "Products like MENAJI concealers are not designed to make a guy look pretty—they're used to help men enhance their appearance."
–by Jacqueline deMontravel