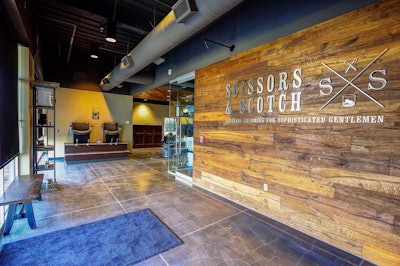 If the name didn't clue you in, Scissors & Scotch doesn't simply serve up grooming, but also a complimentary drink with each service. "We started our barbershops because men wanted—and deserved—a better grooming experience," says Sean Finley, Scissors & Scotch co-owner (with Erik Anderson and Tanner Wiles). That experience extends beyond an impeccable shave, trim and brow-scape to include Thursday shoeshines and yes, a relaxing libation—but only after the service is completed. (No bobbing heads—or hands, as stylists aren't allowed to imbibe.)
Guests can unwind in the S & S Lounge, where a fully stocked bar (Scotch isn't the only potable on the menu)  and a menu of signature and seasonal cocktails beckons. Each of the three shops features a selection of spirits and brews reflecting its particular locale. "We team up with neighboring breweries and distilleries to offer rotating drinks," says Finley, citing the time when Nebraska-based Bolo Beer Company did a S & S tap takeover and tasting with its founder and brewmaster.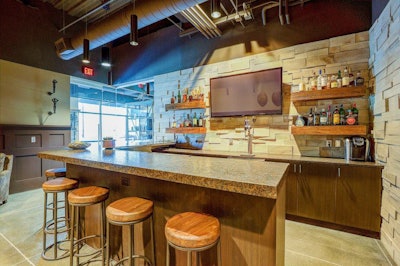 And if sipping a Bourbon Buck (the barbershop's spin on a Moscow Mule) doesn't "cut it" with some guests, S & S serves up nonalcoholic refreshments as well. "Sometimes you need a drink—we don't judge. But if it's not quite 5 o'clock somewhere, we do brew espresso and lattes," Finley shares. Fittingly, if you opt to caffeinate and
imbibe, the shop can meet that need too: Irish Coffee, anyone? Ultimately, Finley believes the addition of a gratis drink elevates guests' overall experience. How does he know? "We get plenty of hugs and high-fives," he laughs.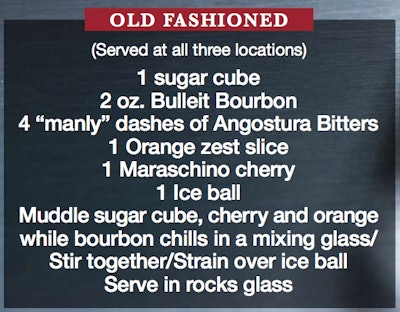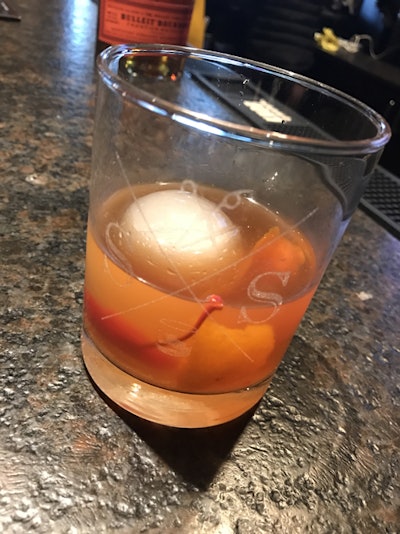 [Image courtesy of Cory Sorensen, Scissors and Scotch]