Our 8th annual 30 Under 30 spotlight highlights the next generation of colorists — all under age 30 — who are poised to take their careers to the next level. Hailing from coast to coast and different countries, these color experts comprise an eclectic 2020 crew. We learned about their lives and hue loves, who motivates and what inspires them, how they got started and where they hope to go. Hunter Donia (@hairbyhunty) is, at 22 years old, our youngest colorist on the list and a hairstylist at Details Salon & Spa in Lancaster County, Pennsylvania.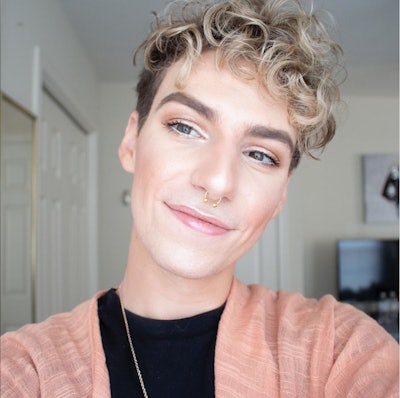 What inspired you to become a colorist?
Ever since I was very young, I loved using humans as a way to express art. Being a "different" kid growing up, it was really hard for me to find a place to fit in. I didn't like playing sports or hanging out with the other boys, so the day that I got into my mom's makeup bag (which she wasn't very happy about), I knew I found my passion. I eventually decided to join my school's Cosmetology Vo-Tech program, which is where I finally found where I fit in. I very quickly fell in love with the craft, and got my first-ever job at a salon at the age of 16. 
Now, what inspires me to keep working as a colorist is the power that hairdressers have. We have the power to change the world, one head of hair at a time. Being someone who expresses themselves to the fullest, the privilege to help other's express themselves as they see fit is something that means a lot to me. Which is why I feel so lucky to have the job that I have now!
What do you hope to achieve in your career?
I am currently in brand education with Eufora International. My goal is to get to a place where I am traveling to different salons all around the country in order to inspire my peers with education. This industry deserves so much more than what it's getting right now, and I strive to contribute to it in a way that brings us all to the next level.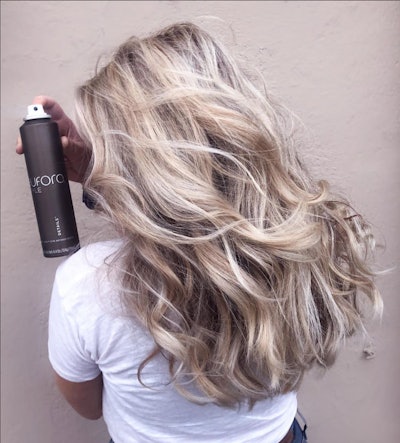 Any accomplishments so far that you're most proud of?
An accomplishment I am very proud of is finally stepping into education. It's something that comes naturally to me, and having the opportunity to make other hairdressers feel empowered is something I'm super grateful for!
What do you love most about being a colorist?
Having the ability to help others express themselves through art.
What's your favorite color trend/technique of the moment? 
I love color blocking. So glad it's coming back. I love seeing that extreme contrast and I think there's so many cool and creative ways to implement it behind the chair!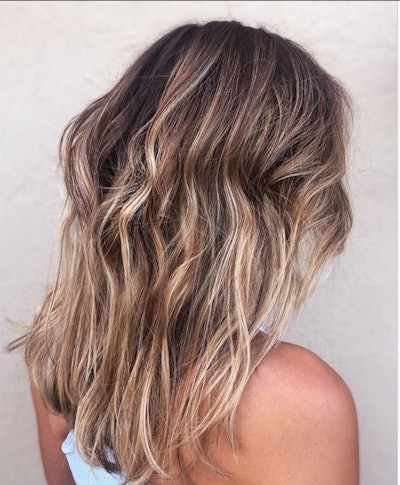 Who or what inspires your color work?
Lisa Vann. She is all about taking things to the next level, and creating a new story for your guest every time they come in to see you. Doing a color they've never had before, keeping it as fresh and fun as you possibly can.
What makes you most proud to be part of this industry?
I think the power of our jobs is so underrated. We have the freedom to make as much money as we want, work as much as we want, and be whatever we want to be within the industry. Not only that, but we have the opportunity to make a difference in our communities in small and big ways. On top of that, our jobs take a great amount of discipline, strategy and intelligence in order to be successful. And for all these reasons, I am immensely proud to have the best job in the world—being a hairdresser.