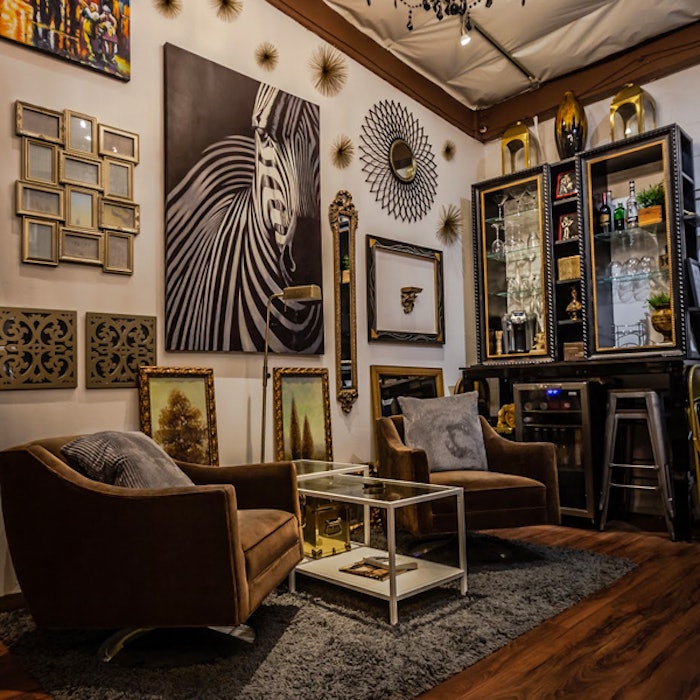 As many of us know, the beauty industry has its challenges…it can test your patience, question your ability and really challenge you mentally, physically and emotionally. Salon owner, Michael Lee of A Style Concierge, can attest to it! He's been an owner since 2008, and before that he was with a telecom company for 20 years. Faith, persistence and hustle were keys to his success.  It was his hairdresser friends who put the bug in his ear about getting into the beauty industry. They pointed out how charismatic he was, his superior customer service skills and the fact that the industry can be very lucrative.
He took their advice and enrolled in cosmetology school, and being in his late 30's, he was the oldest in his class and had no experience in the field. But, he didn't let that discourage him and set three goals for himself - 1. Be a great hairdresser, 2. Own a salon and 3. Work with schools. While in beauty school, Michael took additional classes at a beauty supply store and volunteered with an international hair company doing whatever they needed at hair shows. He recognized that he wasn't the best at actually doing hair, but that didn't stop him from wanting to find his place in the industry.
Once licensed, Michael went interviewing with salons to learn more about the business side of the industry.  He was looking into two in San Diego that were doing big things, and in true Michael style, volunteered at both. After two months, one salon that also had a boutique seemed to really shine.  There was a master stylist there who was THE hair guru in San Diego, so he asked if he could assist him.  Still working full time with the telecom company, he assisted on nights and Saturdays.  They became good friends and dreamed about creating styling events, fashion shows and evening partnering together.
They were already doing shows and events at nightclubs and hotels and made such an impact that the press dubbed them "Style Icons."  Not wanting to lose momentum, they thought it was the perfect time to open a salon together. The one they worked in was closing, so they asked to take over the lease and opened A Style Concierge - Hair.Fashion.Lifestyle. Michael liked the salon boutique concept and had a friend who graduated FIDM and spent a year in Milan that he collaborated with. When he hired stylists, he didn't rely on resumes, he asked each to bring in 3 models and perform a men's cut, women's cut, color application and an updo.  Those that could hustle up three models, had a license and good vibes were hired! 
He had six chairs with three stylists working (one being the master stylist he started it with) and his friend and her sister running the boutique. Then came the 2008 economy crash. Michael was still working his 9-5, but his salon/boutique business started to suffer and his coworkers and staff were bumping heads. Michael knew he needed to be there in person to manage things, so against all odds, he left the telecom world and devoted all his time to the salon.
Shortly after, he went blind in his left eye, so he stopped doing hair. He was broke, blind and fighting with his partners about the business, but refused to give up. His first goal of being a great hairdresser seemed out of reach, but being a great salon owner and working with schools was still possible, so he focused on that. His friends running the boutique wanted to expand, and in 2011 they found the perfect spot in the heart of San Diego's Gaslamp District on 5th Avenue that could house the salon/boutique.  There were some massive hurdles to jump over to make it happen, but hurdles are meant to be leaped, and Michael was able to design his perfect salon!  Upon entering the front doors there is a beautiful boutique and a grand staircase leading to the glass enclosed 6-chair salon with drop down dryers, floor vacuum vents, black chandeliers and custom stations – regal, yet timeless, and definitely an experience!  With such a beautiful space, he continued doing fashion events, and they became so big crowds overflowed out the front door and onto the sidewalk.
Over the years, A Style Concierge would receive awards for Best Salon in San Diego, as well as countless press coverage and endless requests to produce events. In 2018 he and his partners decided to close the doors to the 5th Avenue location, the boutique partners had both gotten married and started families and Michael wished them the best. He now found himself questioning if he should continue following this dream or start down another path.  But he's no quitter, so he found a live/work loft in downtown San Diego.  An intimate studio with an artsy sitting area, cool music, two chairs and a shampoo bowl. It's filled with art, photography, hair and fashion - A Style Concierge 2.0!
Some people may look at the 5th Avenue closing as a setback, but it was just one door closing so another could open.  Michael is now fifty years-old and is back behind the chair using his favorite Sam Villa tools to perfect his blowouts and is even able to do color!  Still being blind in his left eye, he adapted, observed and overcame that obstacle.  He has no depth perception, so he can't see a weaving comb to do highlights, but he sure can rock out killer color touchups and all over color!
Michael is also a wonderful mentor and travels to local beauty and barber schools speaking about life after school…what the real salon world is like and how being behind the chair isn't the only thing to do with a license.  Michael and I attended the same school. He had only been in business for a year when he hired me. A few months later I was his manager and managed the salon for 7 years.  I now live in LA doing freelance work, I go back to San Diego every 4-6 weeks for a weekend to take care of my clients there and to soak up all the inspiration I get from Michael!  
I'm so proud of Michael for facing so much adversity with determination and a 'can do' attitude.  His new salon is a very special place with authentic conversation and superior service. He always says, "Our industry is endless, your license is the key to doing anything your heart desires!" His new goals are now - 1. Keep the business open, 2. Expand the salon with nails, brows, tanning, lashes (the sky is the limit) and 3. Continue to evolve business services.  With all his trials and tribulations, he continues to pursue his passion with a 'challenge accepted' attitude!  Take the time to set your three goals, and don't let anything get in the way of your 'challenge accepted' attitude!
Your passion is your path!
Marisa
(Marisa Villa, Sam Villa Ambassador)
[Image: Courtesy of Sam Villa]