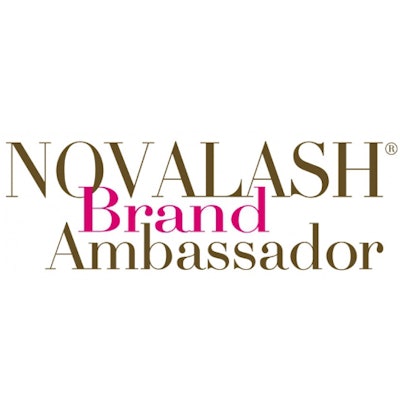 NovaLash CEO, Sophy Merszei, recently named 18 elite lash artists from around the globe as NovaLash's 2017 class of brand ambassadors. This talented squad of lashers will represent Novalash with the press, at trade shows and to mentor students.
"We are so proud of this talented group of certified professionals," Merszei says. "Their knowledge and technique in the application of lash extensions is outstanding. We are thrilled to have this devoted group of beautiful women representing NovaLash."  
The class includes returning ambassadors, as well as new ones. Returning ambassadors include:
Andrea Dopico Caban, CA
Bianca Martinez, AZ
Fotini Filini, IL
Lindsey Joslyn Rohner, MI
Michelle Mirizio, FL
Natalie McCarty, MI
Trina Smith, WI
New ambassadors are:
Brigitte Sargent, UT
Kalie Belanger, MI
Lauren Lord, Spain
Marte Fjeldberg, Norway
Rebecca Esquivel, CA
Talya Corsetti, ME
Tonje Fjeldberg Elshaug, Spain
Amber Peters, TX
Kate Baxter, Scotland
Kelley Delmonico, MN
Sarah-Anne Barham, England
For more information, please visit www.novalash.com.