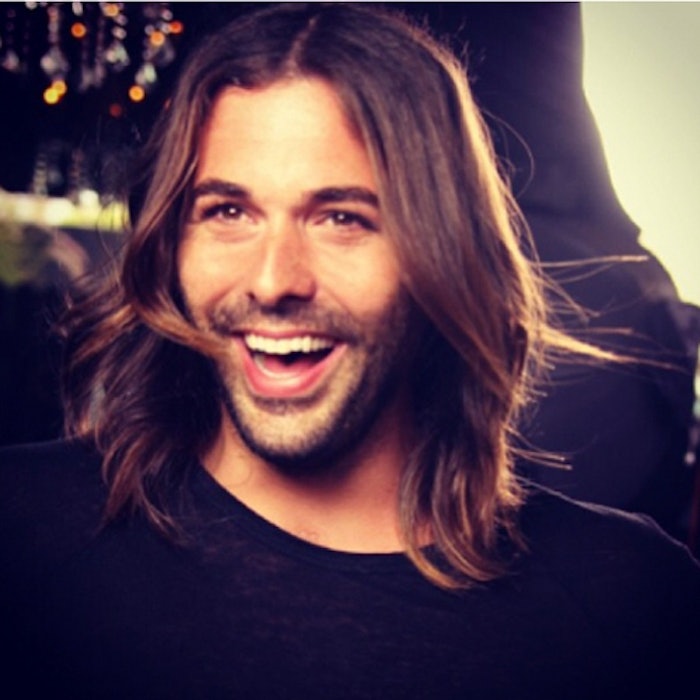 We've all laughed and even shed a tear or two watching Jonathan Van Ness offer up styling sass on the fun and sometimes emotional Queer Eye reboot on Netflix, but before that JVN headed up Gay of Thrones, the Funny or Die sketch that breaks down the hit series Game of Thrones in a hilarious and entertaining wrap-up. The idea for the online sketch series was actually born in Jonathan's stylist chair. While glossing the hair of longtime client and Funny or Die producer Erin Gibson, Jonathan recounted a Game of Thrones episode, and the rest is history. In honor of JVN's birthday today, we're sharing our interview with Jonathan from 2014. 

Do you have a favorite Game of Thrones character? A favorite hairstyle?  
As for Game of Thrones character faves, I love Daenerys—or as I call her, Christina Aguilera. Favorite hair goes to Jon Snow. Those thick, dark waves have the best texture! I also live for Ygritte's copper blonde.

Is there a Game of Thrones character who you'd like to make over or whose hair you'd love to get your hands on?
I would love to do Maisie Williams' shape and style. She is always on the run so her hair is always super disheveled. She has great hair, it's just in need of a great blow dry and Kevin.Murphy Undressed Pomade!

Do you prefer Emilia Clarke's natural brunette hair color or the blonde of her character, Daenerys Targaryen?
Having seen Emilia Clarke up close in person last year, I definitely prefer her brunette. She is stunning either way, and I think the hair and makeup on Game of Thrones is incredible! The platinum is striking, but the brunette is effortlessly perfect!

Do you think the hairstyles from Game of Thrones have influenced the hair trends?
I see a reflection of waves, braids and set hair from Game of Thrones in hair trends now, especially with Emilia's twists and braids. She's rocking a very current texture on the show!

What trends do you think will be popping up this summer and are there any trends you would like to see disappear?
A huge trend right now is big hair and texture, which I love! It's all about embracing big hair—not '80s huge, but definitely a bit more glam. Also, having some pins in for a half-up look can complement that look fabulously! I'm really not mad at any trends right now—there are no Kate Gosselin-bobs or crazy striped hair color, so I'm a happy camper with natural color and big hair trends!

Any summer beauty tips you can share?
Wash less, dry shampoo more! Being outdoors, swimming and having all this big hair, over-washing can definitely push hair over the edge. I love Kevin.Murphy Dry Shampoo, it's fab!

What do you love most about being a stylist?
My love for being a stylist lives in the passions in my heart, which is helping people and creating beauty. I get to keep my ear to the ground on culture, fashion and style while being creative and making people look amazing!

Are there any other television shows that you can't get enough of?
The best television shows are Game of Thrones, Scandal, Downton Abbey and Walking Dead. I love Modern Family to lighten the mood and can't wait for season two of Orange is the New Black.

Do you have any advice for stylists who are interested in creating their own video content?
Being an entertainer comes naturally to me, but at the same time I never thought I'd be on camera. Trust the people you create with, be passionate and have fun!