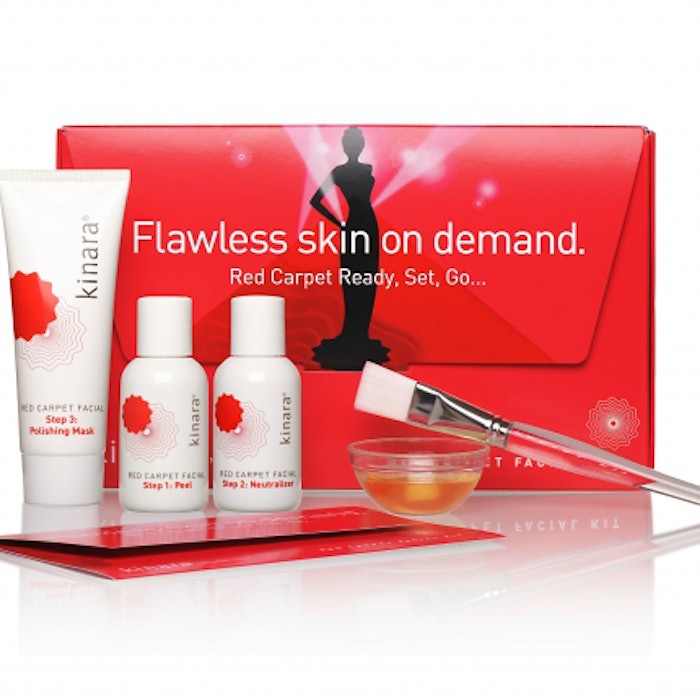 Now that awards season is winding down here in Tinseltown, we can share the secret to that beautiful glowing skin celebrities sport on their way down the red carpet.  It often comes courtesy of the Red Carpet Facial from skin-maven-to-the-stars Olga Lorencin-Northup, Founder of Kinara Skin Care Clinic and an eponymous skin care line. Instantly likeable and impressively knowledgeable, Olga makes it easy to understand why she's an A-list fave (and her own glowing visage can't help but serve as evidence of her expertise).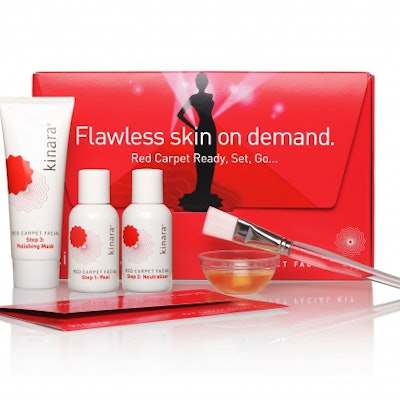 This editor had the opportunity to experience an express version of Kinara's famous Red Carpet Facial at the serene location (replete with private garden patio) tucked away on Robertson Boulevard in West Hollywood. Asia De Fouw, the lead esthetician, was informative yet relaxing as she applied the peel, neutralizer and polishing mask, promising I'd be impressed with the results. (She also guessed I was 26 based on the condition of my skin, making her my new favorite person. Spoiler: I passed 30 a few years ago.) She did not overpromise; my skin was soft, supple and, yes, glowing. On Olga's recommendation, I took home Kinara Flawless Renewal Eye Cream, and the area under my eyes has been noticeably firmer and brighter with continued use.
*Attention, ladies! In honor of International Women's Day 2015 on March 8, Kinara Skin Care Clinic is offering each female guest 20% off all spa services and 30% off all Olga Lorencin Skin Care products at its West Hollywood location for the rest of this week!