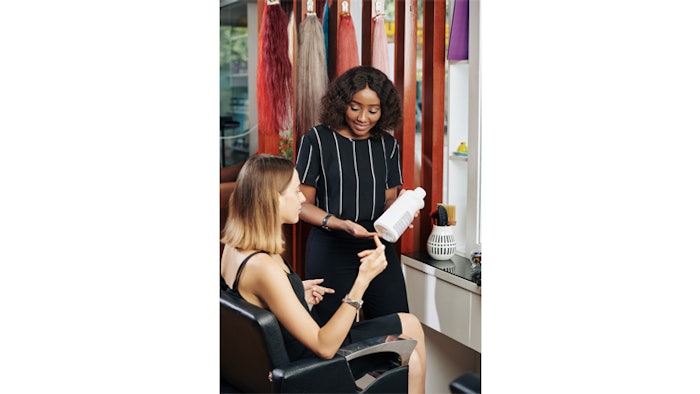 Square has released its annual Future of Commerce report, which (for the first time!) includes the beauty industry and how consumers and businesses are looking to the future. (December 2020) 
Square developed the report to provide a look at what's working, what's not and what businesses are doing to prepare for the year ahead.
To complete the research report, Square collaborated with Wakefield Research and surveyed restaurateurs, retailers, beauty merchants and consumers across the U.S. Square also received insights from businesses and industry experts, sharing how the business landscape is evolving, and how sellers can stay ahead of the curve.
The survey revealed some key findings about the beauty industry:
78% of consumers say going back for regular personal care services is important for a sense of normalcy following COVID-19
30% of customers said they would avoid a salon with no website to view services
1 in 4 customers would avoid a salon with no online booking options, while 30% of customers would avoid a salon with no website to view services
55% of beauty businesses had automated technology for scheduling appointments prior to the pandemic, and 25% started using this technology after the pandemic started
52% of beauty businesses used social platforms to connect with customers prior to the pandemic, while 45% started during the pandemic
96% of beauty businesses say they sell retail products, which consumers are buying through a number of channels:

70% of consumers bought retail in-person, likely as an add-on to their personal care service
37% of customers purchased products through the website
30% purchased items from marketing emails
28% purchased items from social media sites