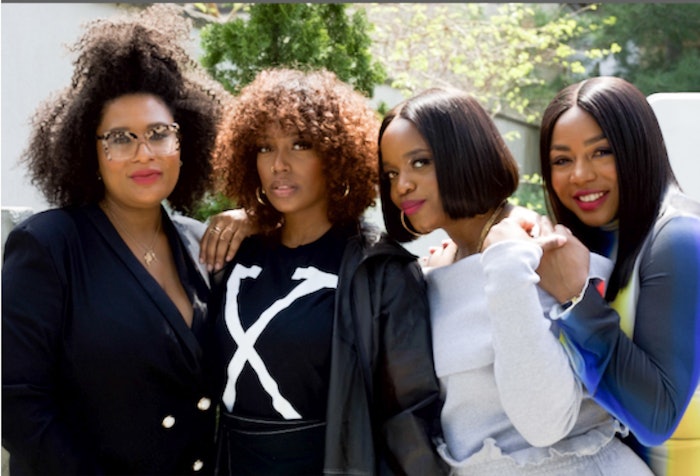 Courtesy of Wakati Hair
Wakati Hair has launched its social-facing three-episode "Crowned Series" campaign, featuring influential Black women. (August 2021)
Wakati is an emerging haircare brand catering to African-American hair textures, owned by Kao. After an eight-year journey and research, Kao and Florida Agricultural Mechanical University (FAMU) released the four-product line.
Wakati products aim to make natural hair more manageable.
The "Crowned Series" will be hosted by media maven Kéla Walker, and feature activist and host Brittany Packnett Cunningham, writer/image activist/producer Michaela Angela Davis, Cosmopolitan beauty director Julee Wilson, and media personality Scottie Beam.
The series will provide an opportunity for open and honest conversations about the beautiful uniqueness of Black hair.
"Hair is so much more than hair to the Black community," says Kenya Foy, brand marketing, Wakati. "The crown we wear each day tells many stories about who we are as individuals, women, as a community, our history and more. Our hope is that these conversations inspire Black women of all generations to wear their crowns proudly and share their stories with others."
Watch Crowned Series episodes on the Wakati Hair YouTube channel.