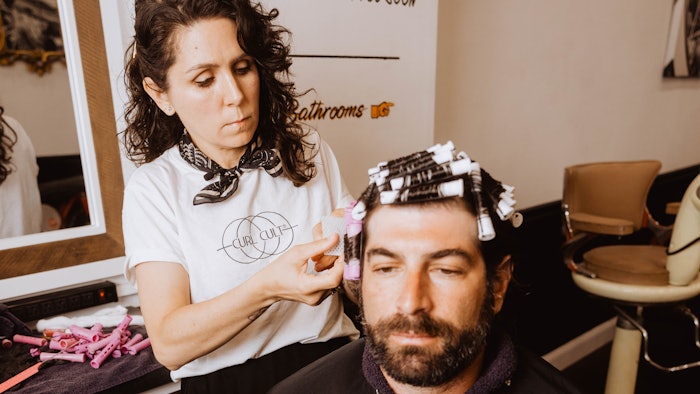 Courtesy of Curl Cult
Male perms have gained seemingly overnight popularity on TikTok.
Young men ages 17 to 24 are the leading clientele in the perm and texture category.
Permed hair allows male clientele to experiment with their overall look in a way that expands beyond just a haircut.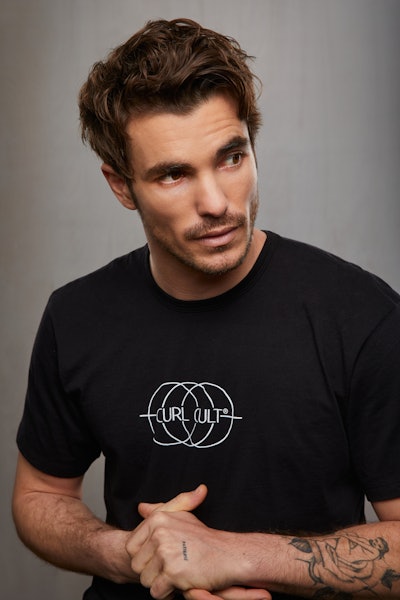 As a result of the trend, Curl Cult has launched a barber-focused curriculum and certification to expand the trend into more barbershops and salons across the country.
The curriculum, aptly named the Barber Series, is an in-person and online event that will take place on Monday, September 12, 2022 from 10am-12 pm PST.
During the course, attendees will learn:
how to achieve numerous custom textured looks taught by Curl Cult founder Janine Jarman
how the Curl Cult perm service itself can be done in under an hour and gives clients a fresh, updated look with no-muss, no-fuss styling
how to cut and style the hair post-perm service by Reuzel "Scumbassador" Taylor Hernandez