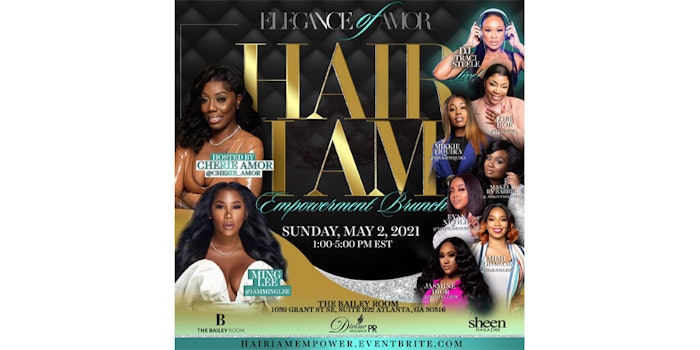 The second annual "Hair I Am" Empowerment Brunch will take place May 2, 2021 from 1:00-5:00 PM at the Bailey Room in Atlanta.
The brunch was created by celebrity hairstylist Cherie Amor for the purpose of connecting individuals in the beauty industry through encouragement, communication and unity.
Cherie Amor has been in the hair industry for more than 20 years and now owns the Elegance of Amor Salon and a luxury hair extensions line.
Community over competition is the mindset in this room as "HAIR I AM" Empowerment Brunch will host another showstopping enrichment panel, laced with some of the industry's most talented trailblazing women.
The brunch panel will include: