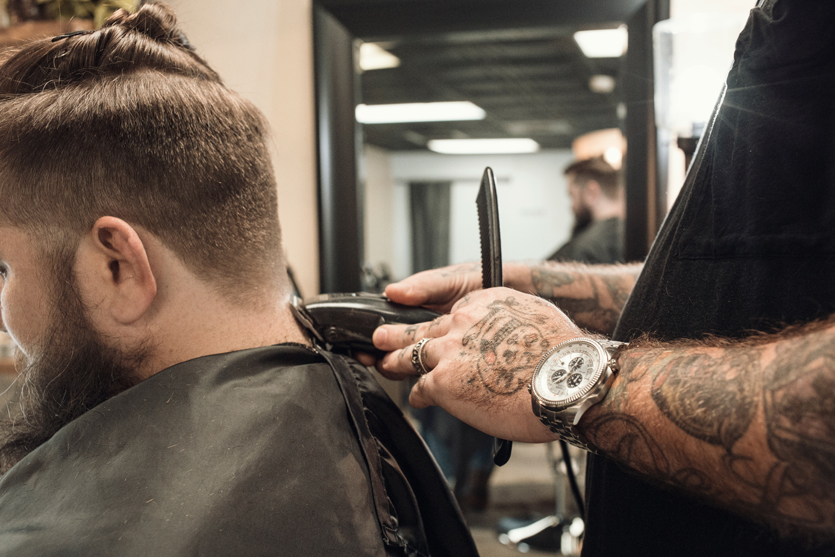 As hairdressers and salon pros we are always on the lookout for the latest and greatest tools. After all, arming ourselves with the best tools in the game, helps up stay on top of the trends and be the best beauty pros we can be.
Balayage paddles, color brushes, foils, products...the list goes on and on. We feel like kids in a candy store when shopping for new tools and products for the salon.
But what you really need for your success can't be bought at your local Cosmoprof or Salon Centric.
This "tool" will provide longevity to your career, give you peace of mind, travel with you, potentially save you thousands of dollars, and... protect your career. Can you guess what it is?
Professional liability insurance. 
You're probably thinking, "Ugh, who needs insurance, I'm great at what I do!"
The truth is, this is exactly why you need it.
You're great at what you do, and nothing should jeopardize the career you love or the license you've worked so hard for. Being prepared for the unexpected is the best gift and tool you can give your career and yourself.
What exactly is beauty liability insurance?
Professional liability insurance is insurance for your craft that protects you, as the professional.
This will cover you for any incidents that may happen inside of the salon, an outside event and yes, even in your own studio at home! 
​Not only does it cover any mishaps that may happen in the salon, but it also covers any slip and fall accidents that may occur. Did you know that slip and fall accidents are the number two insurance claims made?
You're probably thinking "What are the odds of me cutting someone's ear off?" 
The truth is accidents happen and even though you are a trained professional, bodily injury can occur.
For example, a slipped disk in a client's neck due to pressure during the shampoo and yes…. even a scalp reaction to a product you are using can lead to a lawsuit. 
In addition to bodily injury, how many times have we slipped on hair that hasn't been swept?
If a guest is there for an appointment with you and they slip, they can file a claim against you as the professional. This can all lead to a lawsuit, bad reputation, and money out of your pocket.
But I thought my salon covers me?
Yes.
Many salons are required to have business insurance. This means that if a client sues, the business the name on the door is protected. However, this does not guarantee that the professional is included. Also, this does not protect you from outside events such as weddings, hair shows, or on-site services where as professional liability insurance does. 
Let's face it you're guilty too. We have all done hair outside of the salon (don't worry, we won't tell on you). 
However, it is important to understand that though you are at a salon, being a cosmetology professional means, you are an entrepreneur and you and only you, are responsible for your license.
What to look for in an insurance provider—
Many insurance policy providers include additional benefits to your insurance policy such as a free professional website, identity theft protection, and stolen equipment coverage.
​It is important to do research on your insurance provider and make sure you are getting the most out of your policy.
In addition to great benefits, here are the top 3 things to look for in your policy:
·       Occurrence Form (not claims made) this means that you will be covered for any claims that may be made after your policy expires. Clients legally have the right wait up to two years after the incident to file a claim.
·       Individual coverage (not shared coverage) this means that you are covered as the individual for your policy for the full amount provided. You don't want to share your amount with the rest of the staff at your salon. Once the "money bank" runs out there are no more funds to cover you with a shared coverage policy.
·       Coverage in and out of the salon. Some policies only cover you while you're at the salon, however, look for the ones that will cover you outside of the salon. This can include weddings, events, and even your home office. Stay protected wherever your career takes you.
Can I afford it? How do I purchase an insurance policy?
Professional insurance policies are nowhere near the cost of other insurance policies.
Monthly fee? Forget it. Many providers charge a small annual fee for your policy that covers you for a full 12 months. 
Elite Beauty Society offers all of the coverages outlined above and many more member benefits and perks, check out their program here.
But we understand and expect the need to do your own research! Go ahead, do your research, ask questions, and protect your career.
[Image: Unsplash]