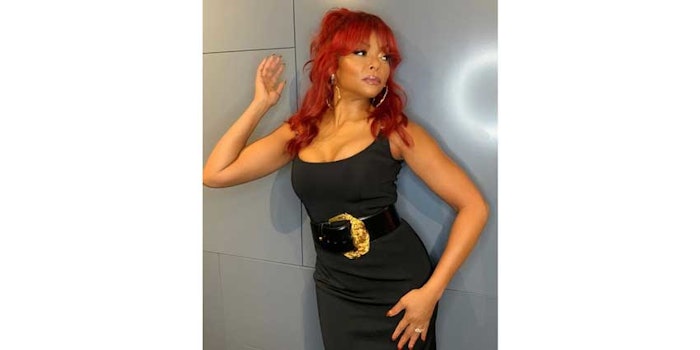 Taraji P. Henson recently debuted her new hairstyle on the late night talk show Jimmy Kimmel Live, complete with red color and curtain bangs created by hairstylist Tym Wallace.
Jennifer Lopez and Halle Berry have also rocked this stylish, low-maintenance bang style. 
"Curtain bangs are making a comeback because of the '70s inspiration in the current fashion scene," says Michael Bowman, a stylist at NYC's Rob Peetoom salon.  "A more modern twist would be to make the bangs a little shorter and textured in the center, so they can also be worn as a full textured fringe on days you want to change it up. This will also make it easier to grow out when the next trend hits."
These bangs can essentially be worn by all, because they are cut to frame each individual's face. (Read: They're an easy way to give your clients a fresh look for fall!)