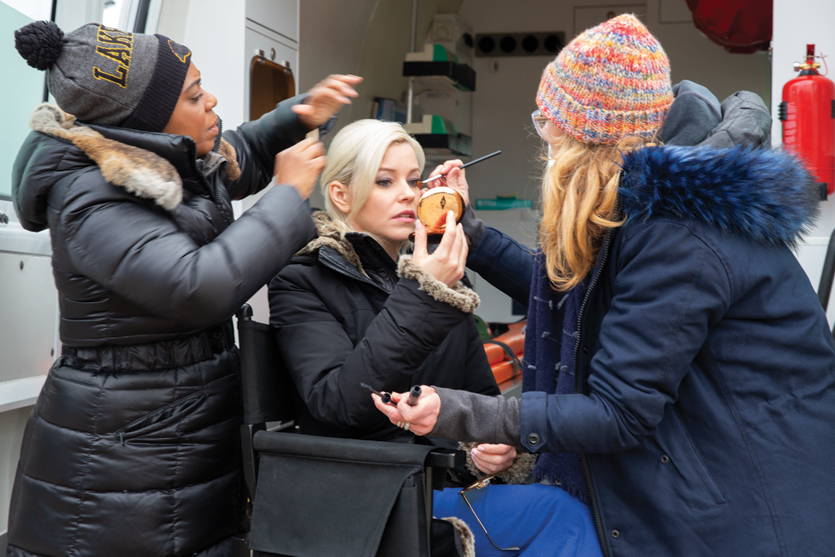 Ready, set, hair! After working as hair department head on recent box office hits, including Black Panther and Captain Marvel, Camille Friend's styling chops are hitting the big screen once again with Charlie's Angels. Read on for the behind-the-scenes styling scoop.
Were you influenced by the original "Charlie's Angels"?
I'm totally a fan girl! I grew up wanting to be Jaclyn Smith, aka Kelly Garrett from the "Charlie's Angels" show in the 1970s. I had a "Charlie's Angels" lunch box, T-shirts and notebook. I always loved the hair and fashion of "Charlie's Angels," and also how the show portrayed strong female characters.
RELATED: Camille Friend Dishes on the Hair in Captain Marvel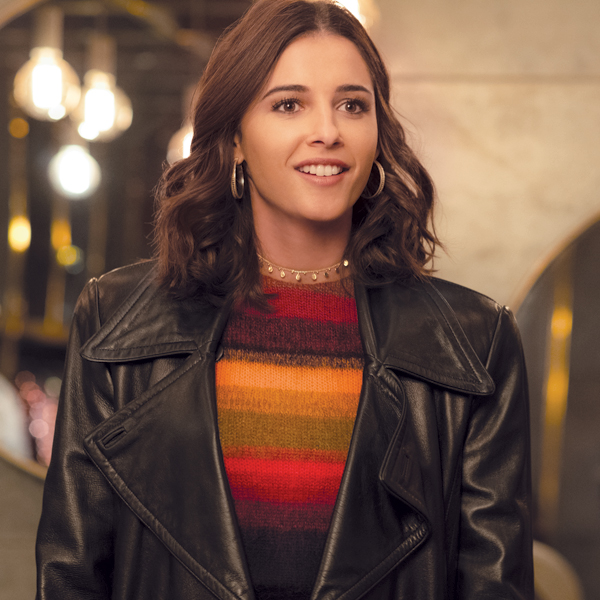 What were some of the top hair products used while filming?
We shot in Berlin and there was a lot of action and high-fashion looks. My favorite products to use on set included Schwarzkopf Professional OSiS+ Session Label Smooth Strong Hairspray, Oribe Dry Texturizing Spray, Paul Mitchell Foaming Pommade and Kérastase Sérum Oléo- Relax Hair Oil.
RELATED: Black Panther' Hair Department Head Camille Friend on Her Inspirations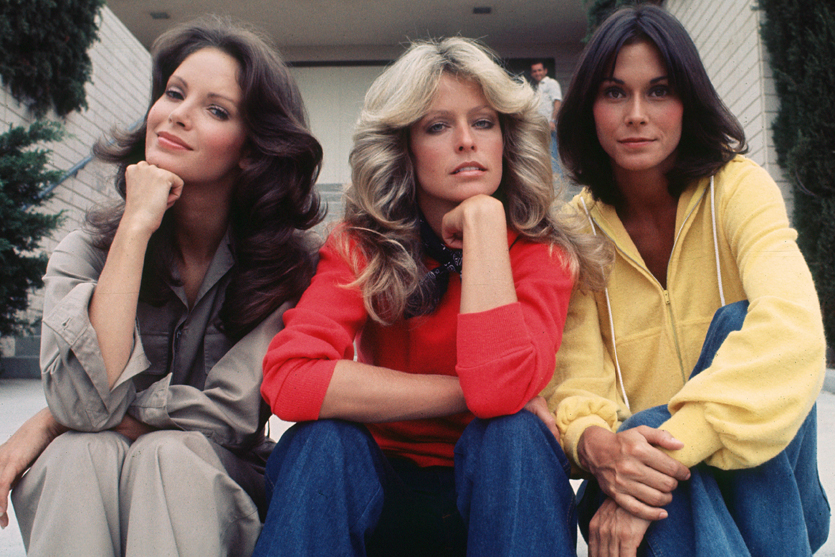 How did you get involved with the film?
I've been friends with Elizabeth Banks—who directs and also costars in the film—for a long time. I've watched her career grow, and I've grown with her. We'd been talking for more than a year about this project, ​and I knew I wanted to be a part of it.
What was your favorite moment on set?
I loved watching the girls in the action sequences running, punching and kicking butt!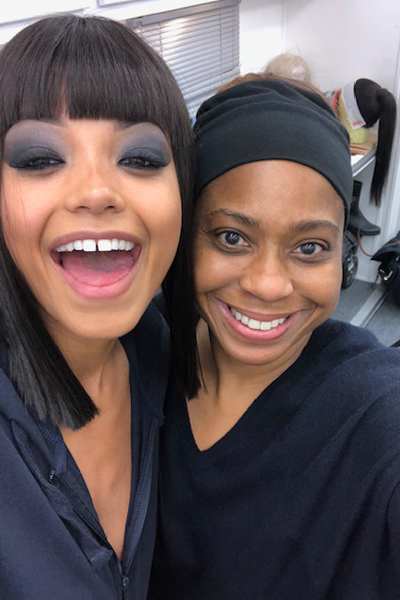 Were there any challenges?
It's sometimes really hard to find a good lacefront wig and products when working out of the country. I always bring all of my wigs, extensions and haircolor with me. I use Redken shades on wigs—so I travel with those colors. (Also, in Europe there isn't overnight shipping from the U.S.—it takes three to five days!)
[Images: Courtesy of Sony Pictures; Picturelux; Camille Friend]
This story first appeared in the November issue of Beauty Launchpad. To receive the magazine, click here to subscribe.