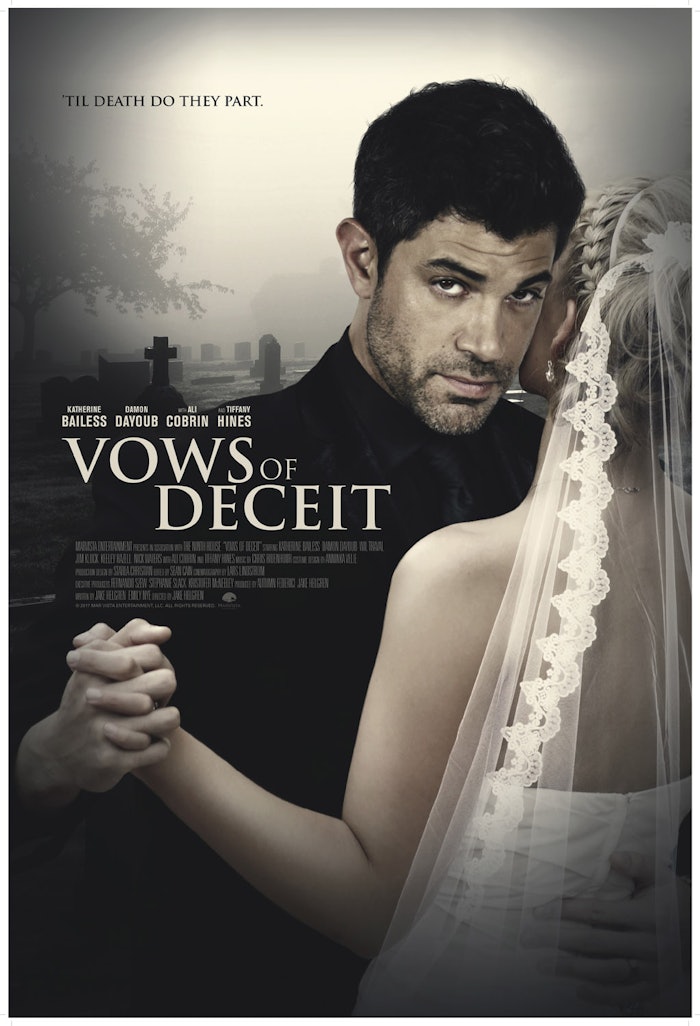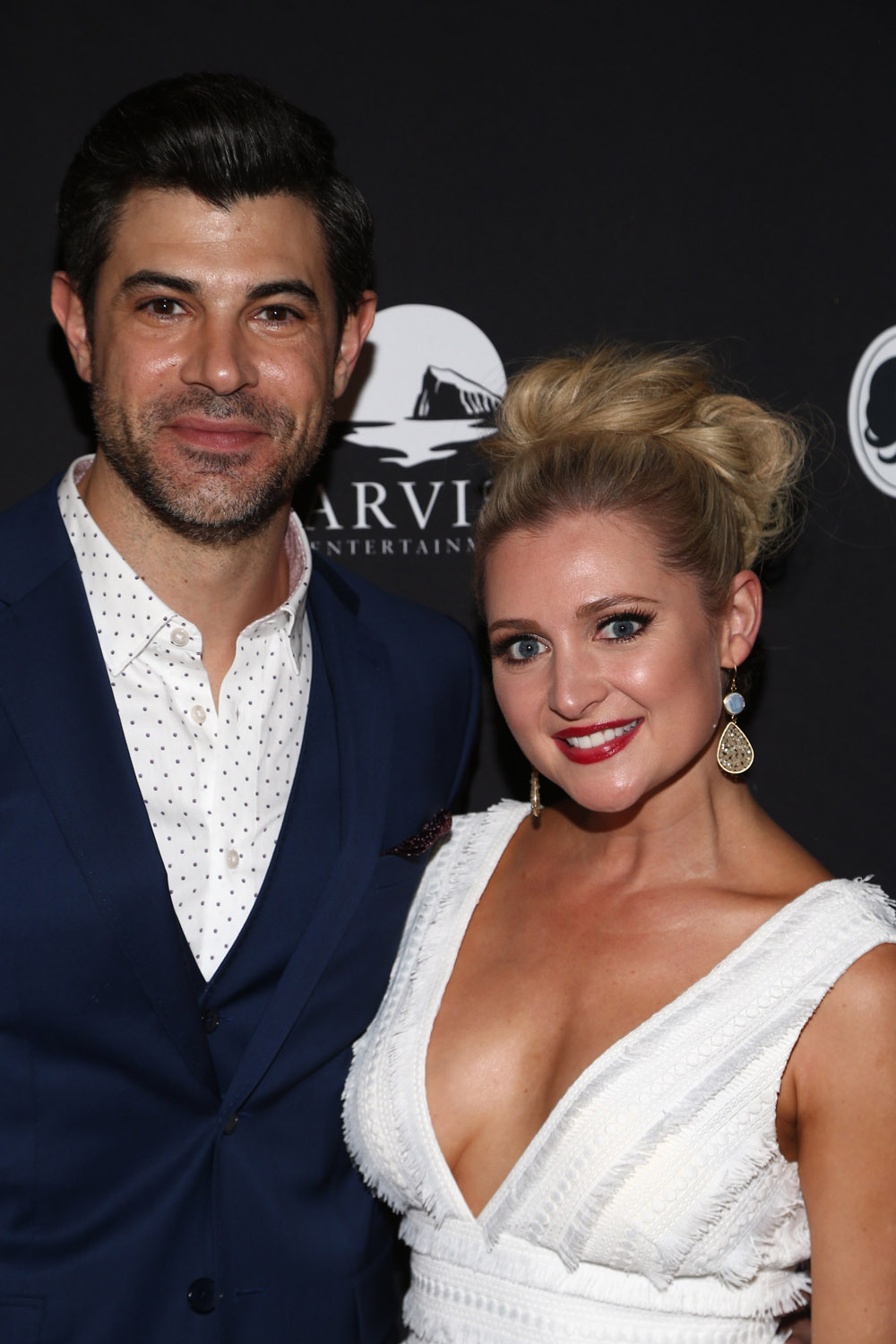 Launchpad recently scored the opportunity to go behind-the-scenes at Hairroin Salon in Los Angeles, where owner Janine Jarmon and a team of stylists and makeup artists prepped the stars from the Lifetime film Deadly Matrimony for the movie's red carpet premiere. In addition to styling the tresses of the film's producer Autumn Federici, Jarman and her team did the hair for the film's lead actor and actress, Damon Dayoub and Katherine "Kat" Bailess, in addition to influencer Apphia "Phi" Castillo. Products from GIBS Grooming, Drybar and Bumble and Bumble were used for the hairstyles.
"I wanted the hair to last the evening and reflect the characters they were playing in the movie," says Jarman. "As for our influencer Apphia, I wanted an effortless-looking, sexy style that was still on brand for her."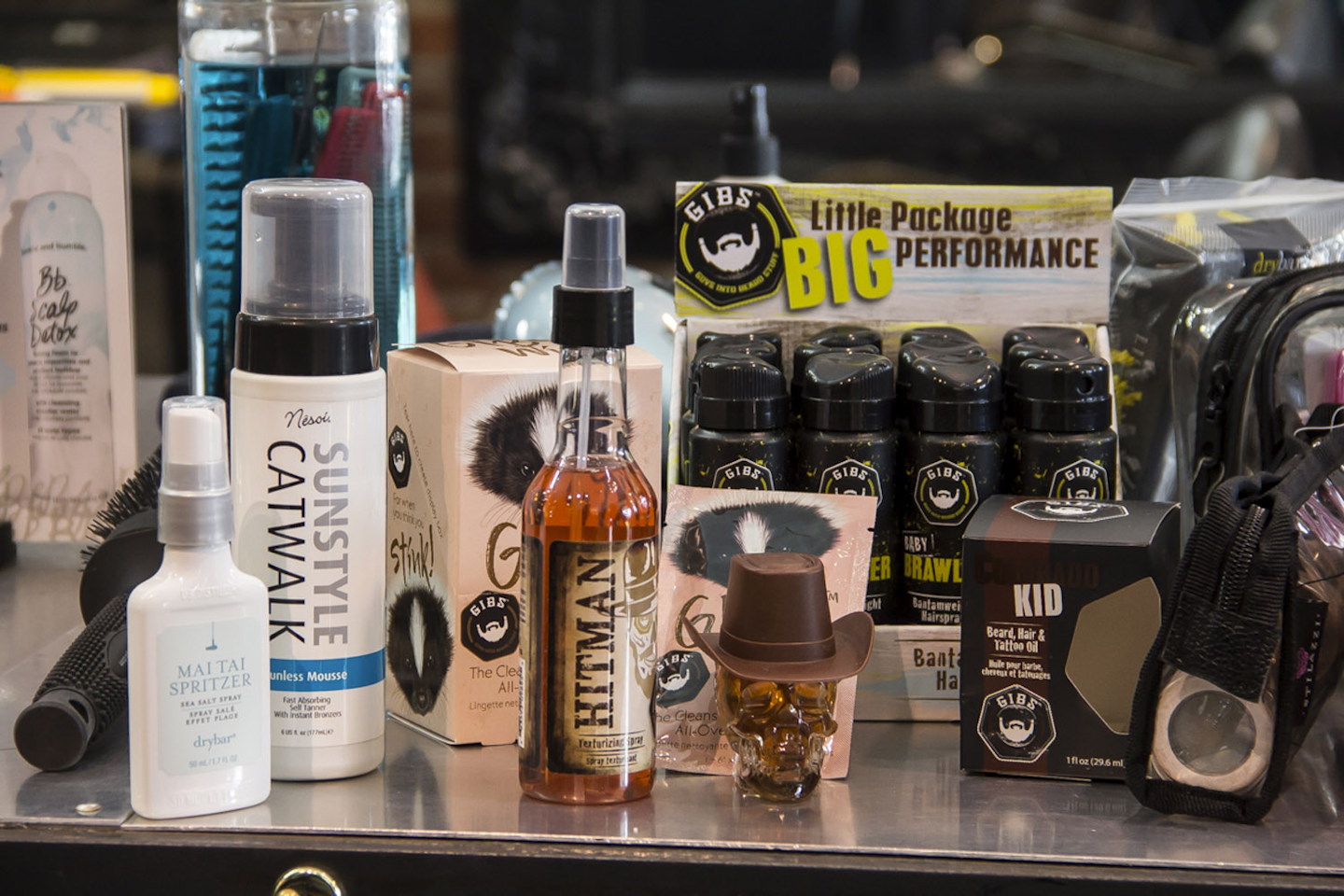 "Getting ready for the premiere was made easy by the talents of Janine's staff at Hairroin Salon," says Federici, the film's producer. "Katherine, Damon and Phil all looked their best while posing on the red carpet!" 
Here, Janine and her team share their how-tos for getting the star's red carpet looks.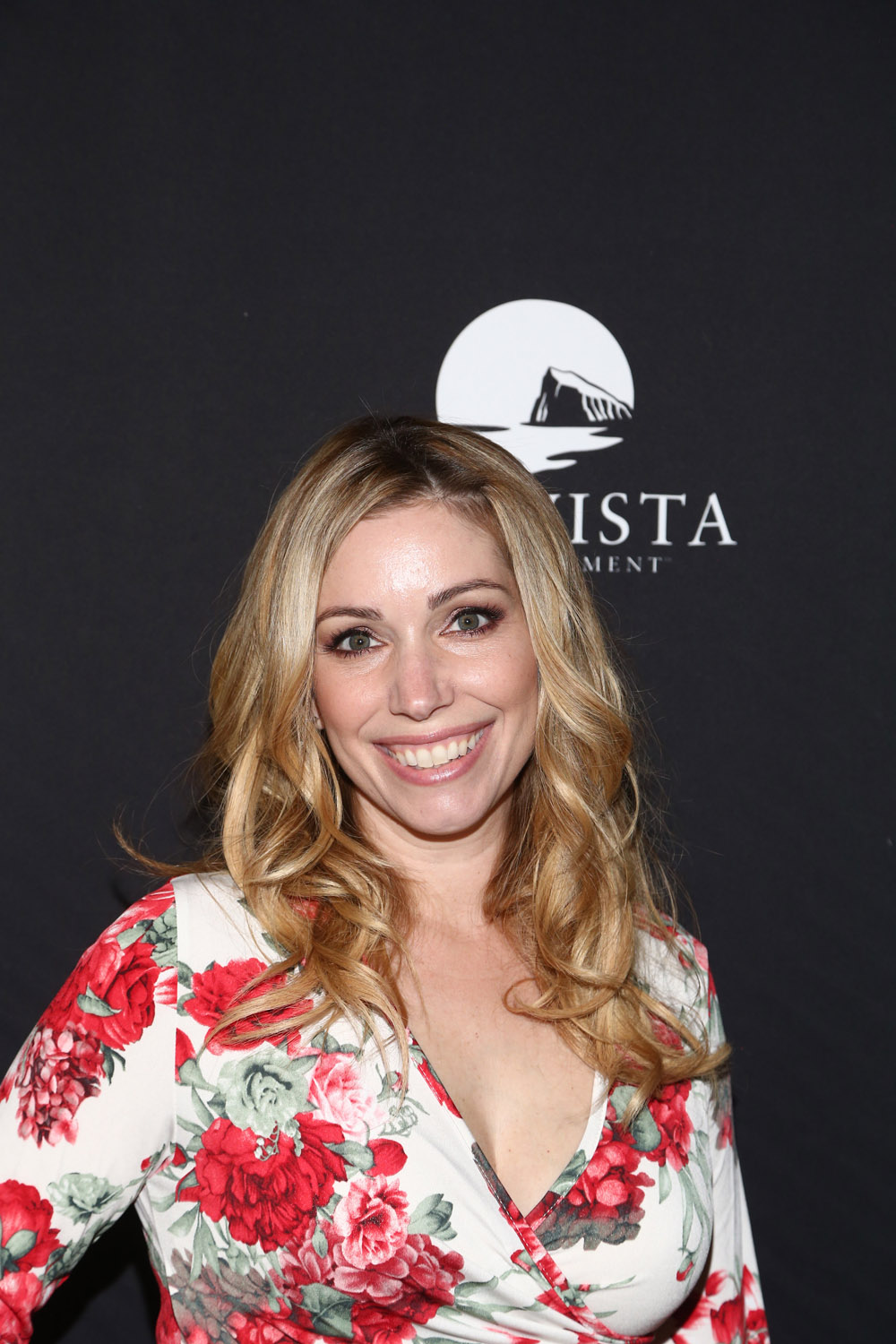 Autumn Federici was styled with loose, beachy waves and her makeup featured a mauve/bronze smokey eye with a natural pink lip and fresh glowy skin.
Autumn's Hair
1. Wash hair with Bumble and bumble Seaweed Shampoo and condition with Bumble and bumble Super Rich Conditioner for lightweight moisture.
2. Apply Bumble and bumble Surf Foam Spray Blow Dry to roots and mid-section; blow-dry roots with hands to control volume. Smooth ends with a medium round brush.
3. Section hair for curls. 
4. Use Bumble and bumble Does It All Hairspray for hold and heat protection, then alternate a 1.5-inch curling iron toward and away from the face. 
5. After curling, apply Drybar Mai Tai Spritzer for some texture and separation. 
6. Brush though curls with hands.
Autumn's Makeup:
Products used: Sunstyle Bronze Sunless Mousse; Skindanavia Primer; Mario Badescu Oil-Free Moisturizer; Make Up Forever HD Foundation; Dior Eyeshadow in mauve/burgundy; Smashbox Full Exposure Palette; Korres in Pomegranate/Grenade; Skindanavia Setting Spray.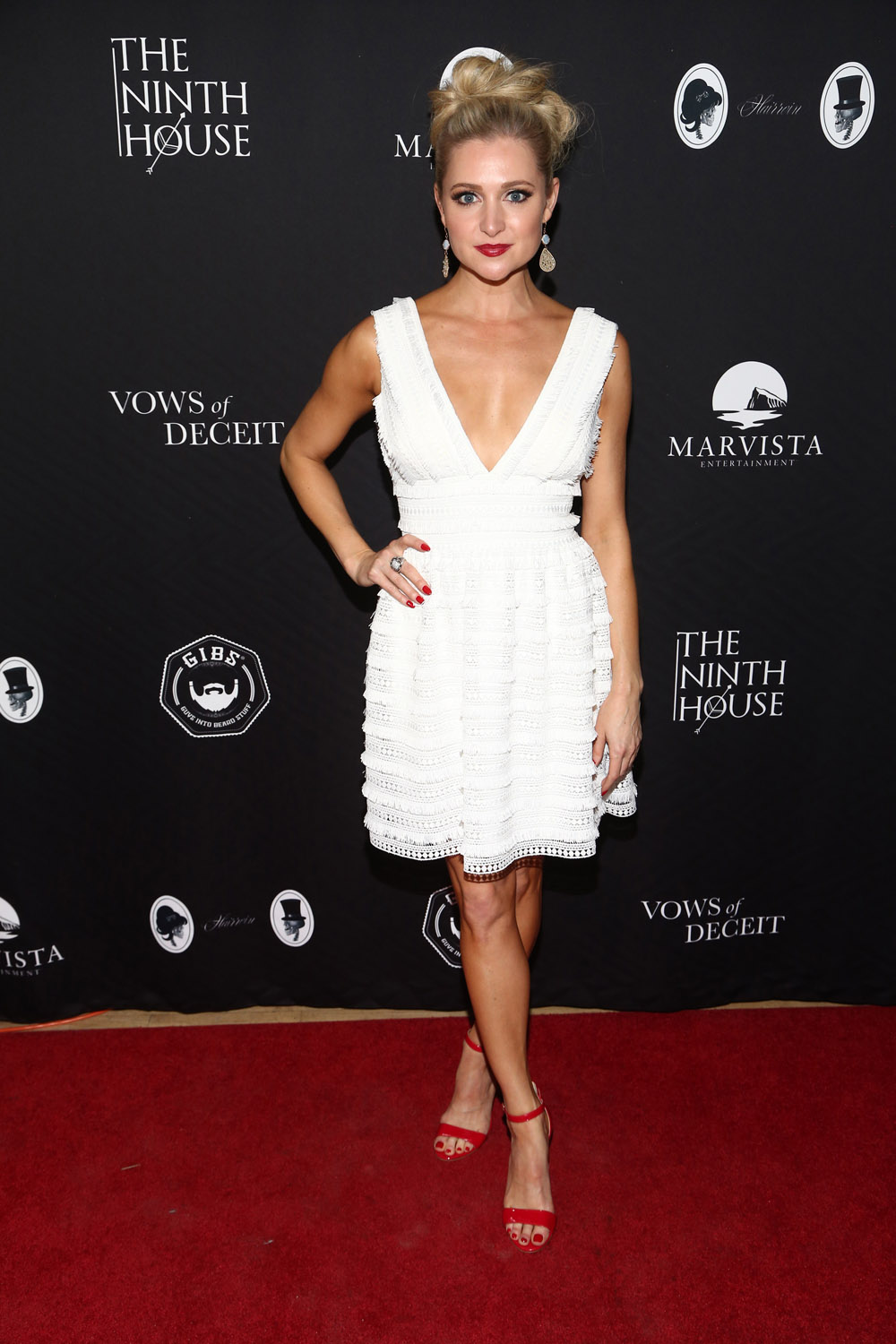 Lead actress Katherine "Kat" Bailess had a playful updo, classic eye look and red lip accent.
Katherine's Hair
1. Section hair  and secure in a pony at the back of the head, ear to ear. 
2. Wrap a ponytail extension piece around the pony section and secure with bobby pins.
3. Back comb the entire front and secure into the pony section for a smooth, voluminous front. 
4. Chain knot 5 large sections of the long ponytail piece and pin in place around the ponytail base; fan for volume and symmetry.
5. Finish the look with Bumble and bumble Does It All Styling Spray.
Katherine's Makeup​
Embryolisse"matté moisturizer. Make Up Forever Smoothing Primer and HD Foundation; Chella Brow Pencil in Blonde; Smashbox Shimmer Palette; Lorac Palette for eyes; Kevin Aucoin Tropical Nights Bronzer; Laura Gellar Baby Cakes Baked Blush; Japonesque Highlighting; NYX Lipstick in Perfect Red and Alabama.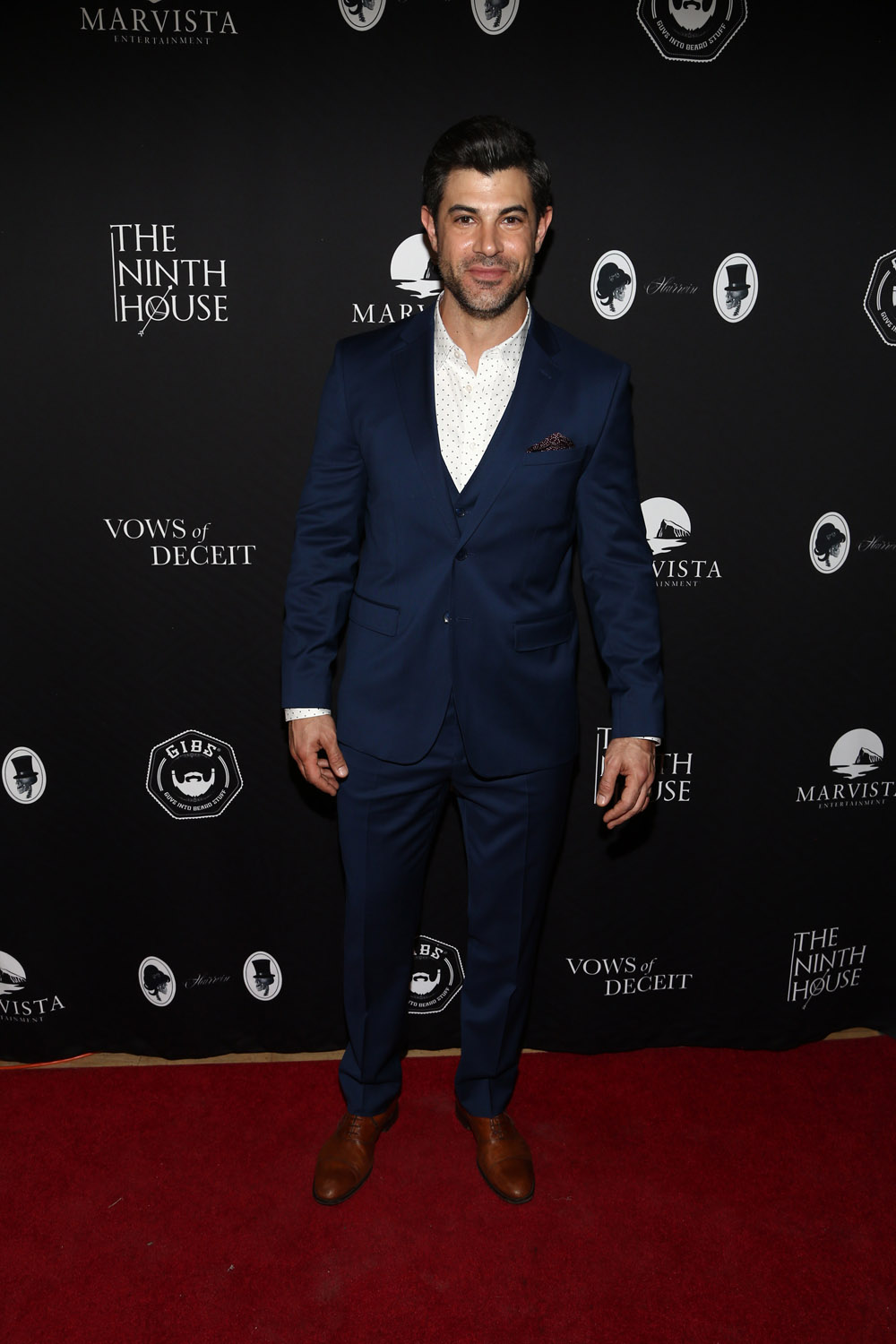 Lead actor Damon Dayoub sported a clean cut, well-groomed style for the red carpet.
Damon's Hair
1. Spray Bumble and bumble Prep Primer into clean hair.
2. Section off side part and secure hair with Bumble and bumble Sumo Tech, using a nickel-sized amount and really break down between palms. 
3. Use a blowdryer on low speed and high heat, comb for tension and secure part. Use a small round brush for the top.
4. Finish off with GIBS Baby Brawler Bantamweight Hairspray.
Other Products used on Damon
Mario Badescu Oil-Free Moisturizer; Makeup Forever Concealer Palette; Ben Nye Setting Powder; GIBS Colorado Kid Beard, Hair & Tattoo Oil.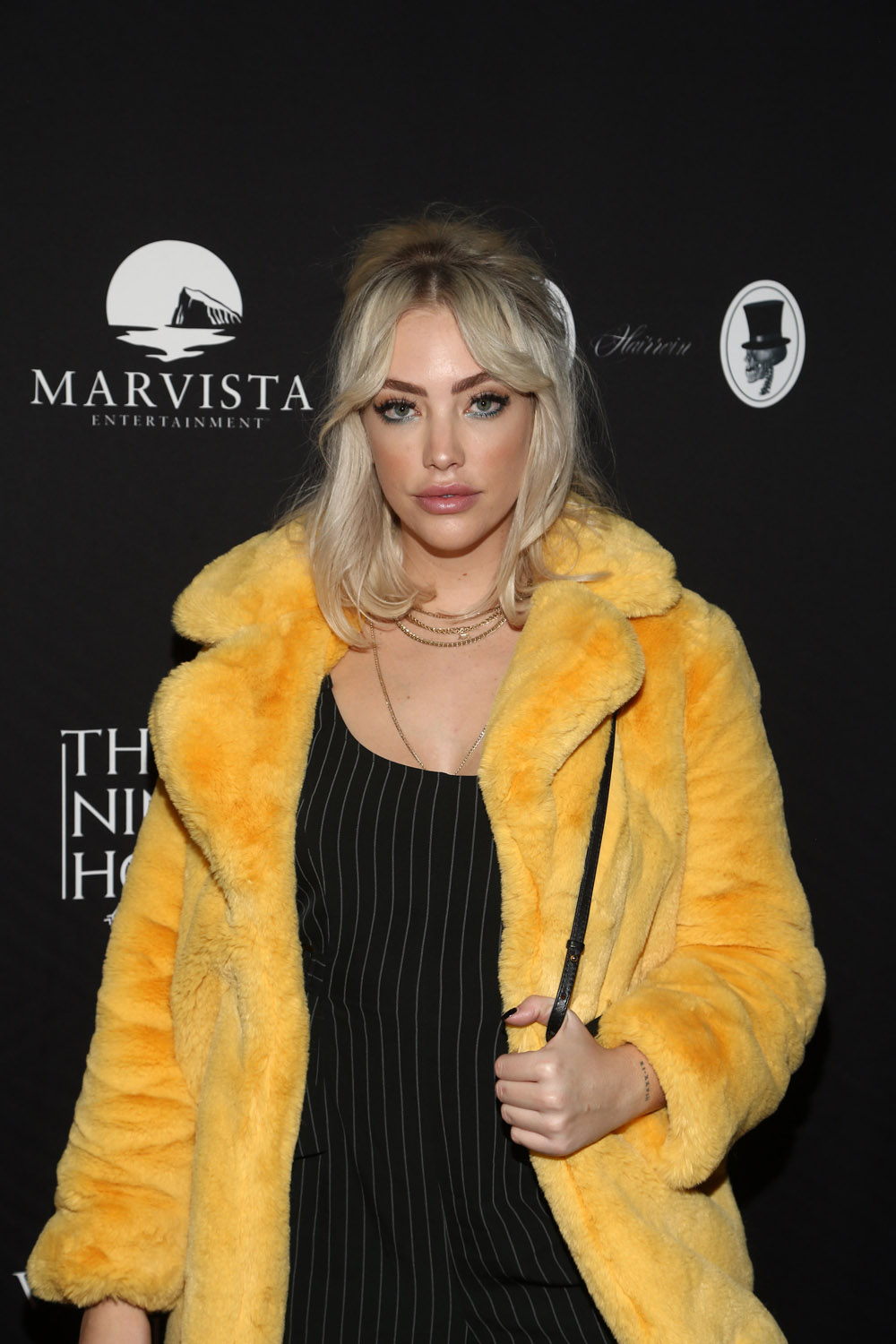 Influencer Apphia "Phi" Castillo rocked a mod-inspired fashion look with blue liner and a Brigitte Bardot-esque hairstyle.
Apphia's Hair
1. Blow hair out with a medium-sized round brush using Bumble and bumble Surf Foam and Invisible Oil.
2. After blow-drying, set hair using a 1-inch iron in diagonal sections away from face, past the ear. Alternated directions with each section to have a more undone finish . 
3. Back brush the crown and pin in place at mid back of head. Add five large black roller pins and leave exposed to create an interesting detail from behind.   
4. Finished with Bumble and bumble Does It All Styling Spray.
Apphia's Makeup
Embryolisse Moisturizer; Make Up Forever Mattifying Primer; Make Up Forever HD Foundation; Lorac Palette; YSL Palette in Blue/Teal; Laneige Lip Sleeping Mask; Skindanavia Setting Spray.
Deadly Matrimony premieres June 1 at 8/7c on Lifetime. For more information, click here.