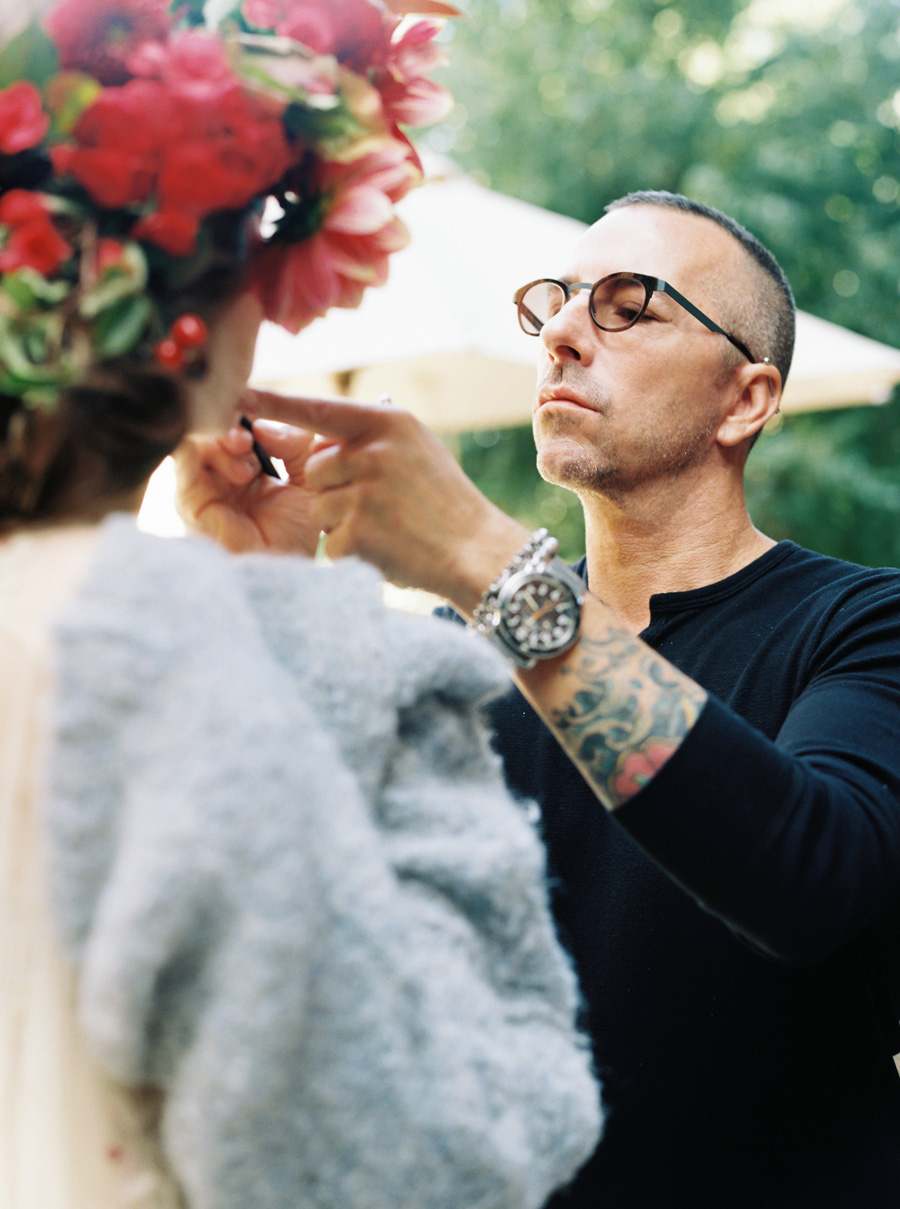 It's not every day that one gets to chat with the personal makeup artist to former first lady Michelle Obama. For the past eight years, Carl Ray (@carlraymua) has been responsible for all of Obama's official appearances, from state dinners to White House galas, transforming her look from everyday natural to evening glam. Ray's work has graced the covers and pages of esteemed publications such as Vogue, Glamour and Elle, and appeared on the catwalk for renowned designers including the likes of Donna Karan and Gucci. He also runs a successful bridal makeup business, which he is in high-demand for every season. We recently had the chance to sit down with the beauty guru, who gave us the scoop on his career, favorite moments with the former first lady, and more. Read on to learn about Washington, D.C.'s most in-demand makeup artist. To see more of his work, visit carlraymakeupartist.com. —KAMALA KIRK
How did you become a makeup artist?
I started doing my mother's makeup when I was 14. My parents were going through a divorce and my mom was getting back in the dating scene. I would watch her do her makeup and I thought I could do a better job. She let me and she loved it; she received lots of compliments. Being a makeup artist has allowed me to have a career that is my passion, making people look and feel beautiful, which in return helps you feel great! 
Favorite spring and summer makeup trends?
This spring and summer, makeup trends are about beautiful, glowing and luminous skin. Bronzed and dewy skin, highlighter, and bright or metallic eyeliners are hot. Metallic eye shadow slick on eyes, coral and red lips, full brows and nude lips are also in.
How did you start doing bridal makeup?
I started doing bridal makeup from the very beginning of my career. I had the opportunity to do the editor of Washingtonian magazine's makeup for her wedding 19 years ago, and she wrote a piece about her wedding day and experience. I was featured in her article along with a picture of me applying her makeup. From there I took the ball and ran.
Favorite bridal makeup looks?
My favorite bridal makeup is being the best version of the bride's self. Enhance her natural beauty; that can include everything from contouring, highlighting and lashes. I love a red carpet makeup look—you know, a little glam. It translates beautifully in person and the camera loves it. I want my brides to look back on their wedding day pics and feel timeless and beautiful—not trendy or dated.
How is the beauty scene in Washington, D.C. different from Los Angeles or New York?
Washington is a bit more conservative but the beauty scene is definitely strengthening. I am a witness that DC women are picking up their game, but let's face it: NY and LA are more fashionable.
Favorite hangout in LA?
I absolutely love the AKA Beverly Hills—it is the go-to place to stay when visiting LA and is a luxury home away from home oasis with everything you could possibly need. It's a great place to relax, and I sometimes work on clients there as well.
Favorite makeup application tips?
I always do eye makeup first because it saves time. You don't have to clean up shadow fallout and fix your foundation and concealer application. Another makeup tip is to blend, and remember: Less is more.
How did you become Michelle Obama's makeup artist?
I received an email asking if I would like to audition for the role as her personal makeup artist. I've been with her for a little over eight years.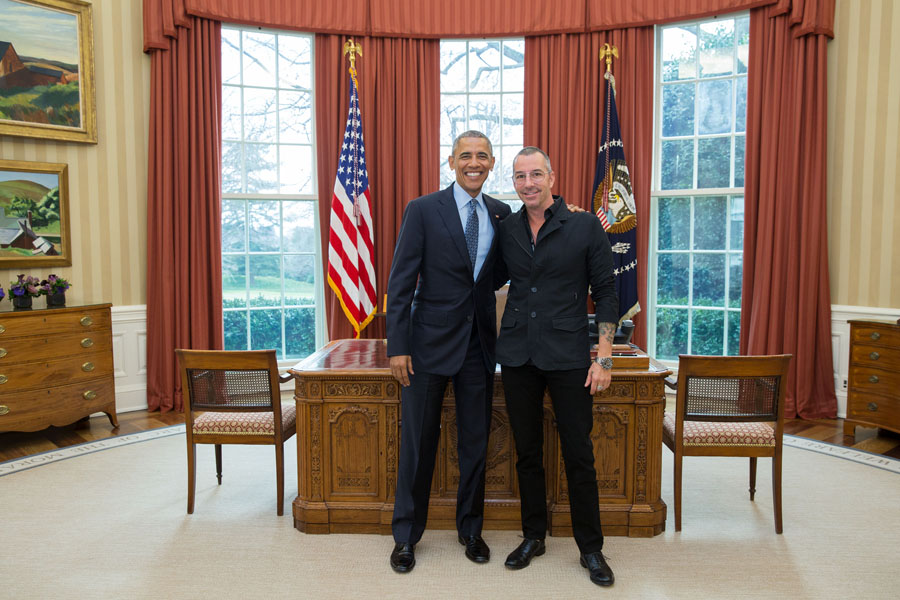 Most memorable moment working with the former first lady?
I have many memorable moments with Michelle. One that I'm proud of is accompanying the former president and first lady to all the inaugural balls and touching her up—it was so cool to witness history. I have incredible memories of traveling around the world visiting different countries and learning their cultures. I treasure the memories of doing makeup for all her official appearances, including all her magazine covers, TV appearances, state dinners and portraits.
What inspires you?
I'm inspired by fashion, magazines, runway shows, old movies and my surroundings—that can be art, nature, people watching and places.