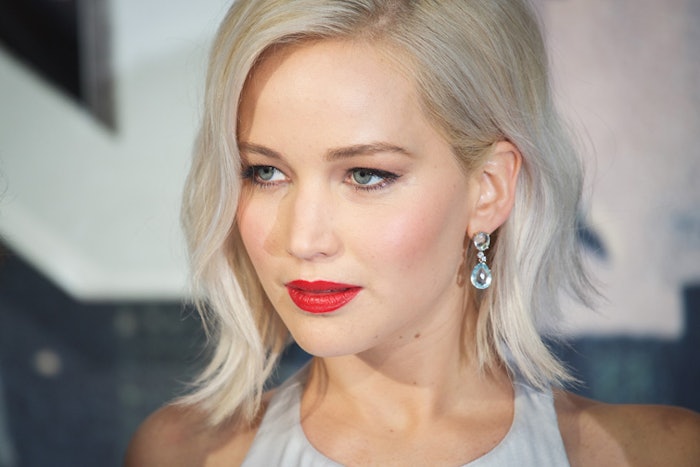 When it comes to setting trends, Hollywood's brightest stars are always ahead of the curve. How many times has a client brought in a picture of Jennifer Lawrence, Kim Kardashian or Beyoncé and wanted you to replicate their looks (for better or for worse)? This past year was no different, with stars of all sorts debuting an array of stunning hairstyles and colors on red carpets from LA to New York City — looks which eventually found their way into salons across the country.
While plenty of these hair moments were buzz-worthy, only a few truly stopped us in our tracks. Bold, effortless, edgy, and certainly trendsetting, these were the most-admired (and most-requested) looks of the year. Continue reading below to see the 25 best celebrity hair moments of 2016!
Jennifer Lawrence's Icy Blonde
Back in April, the Passengers star switched out her signature buttery blonde for this cool-toned take on one of the year's hottest trends: platinum!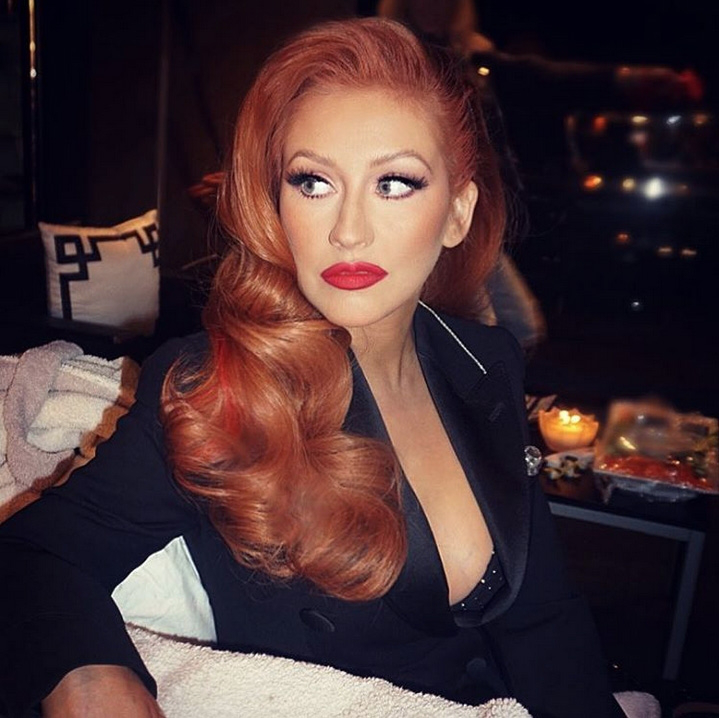 Christina Aguilera's Jessica Rabbit Red
After dipping her toe into the rainbow hair trend with pale lilac locks, Aguilera debuted a very va-va-voom look on Instagram — this fierce, fiery red, perfectly paired with glamorous, old Hollywood waves.
Olivia Munn's Carefree Cut
Just this month, ahead of her new film, Office Christmas Party, Munn debuted her version of one of the more popular haircuts in recent years, the lob. We're betting this extra tousled take will continue to be a trend in the new year.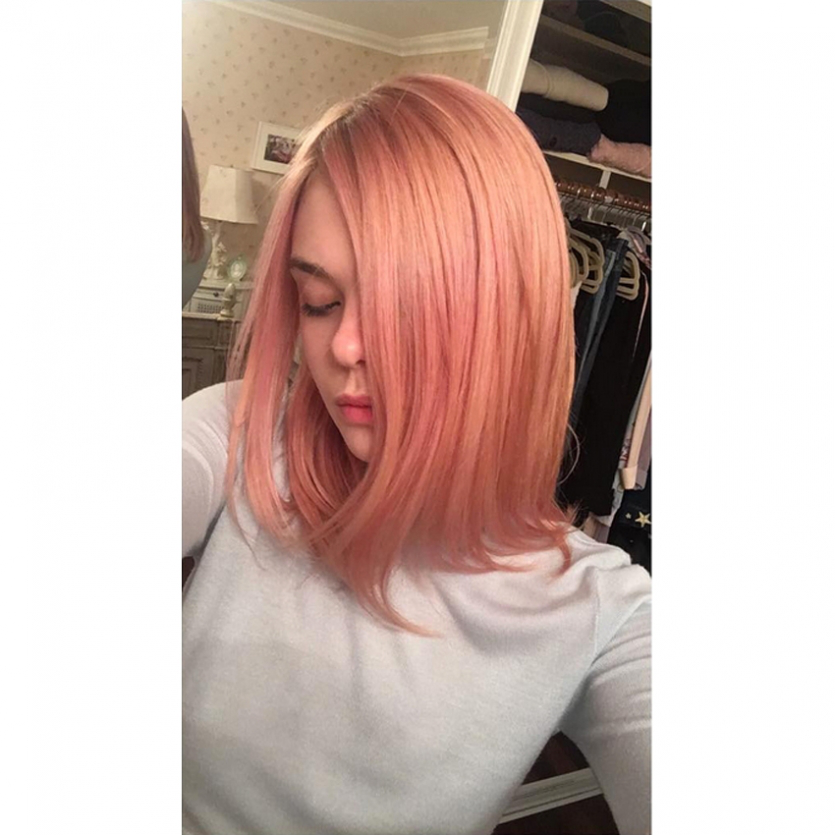 Elle Fanning's Peachy Pink
As the days grew warmer last summer, Fanning opted for a summery hue, showing off a new pinkish 'do on Instagram. Not quite pure pink, not quite pastel, the peachy-pink shade kicked off a rose gold trend that swept through salons.
Kirsten Dunst's Wavy Bob
Sure, the wavy bob is nothing new — the style has been insanely popular for a number of years now. But, when Dunst stepped out at the 2016 CFDA Fashion Awards sporting a modern flapper/20s-inspired style, the look got a much needed twist.
Justin Bieber's Lavender Locks
Before he went platinum (hair-wise, that is), the "Sorry" singer proved that non-natural hair colors aren't just for ladies. In January, Bieber took to Instagram to reveal his new silvery lavender look with his fans.
Lady Gaga's Academy Awards Glam
Once known for her wild fashion and beauty choices (meat dress, anyone?), Lady Gaga has reinvented herself plenty of times. Her glam goddess look at this year's Oscars, however, may have been our favorite re-invention yet.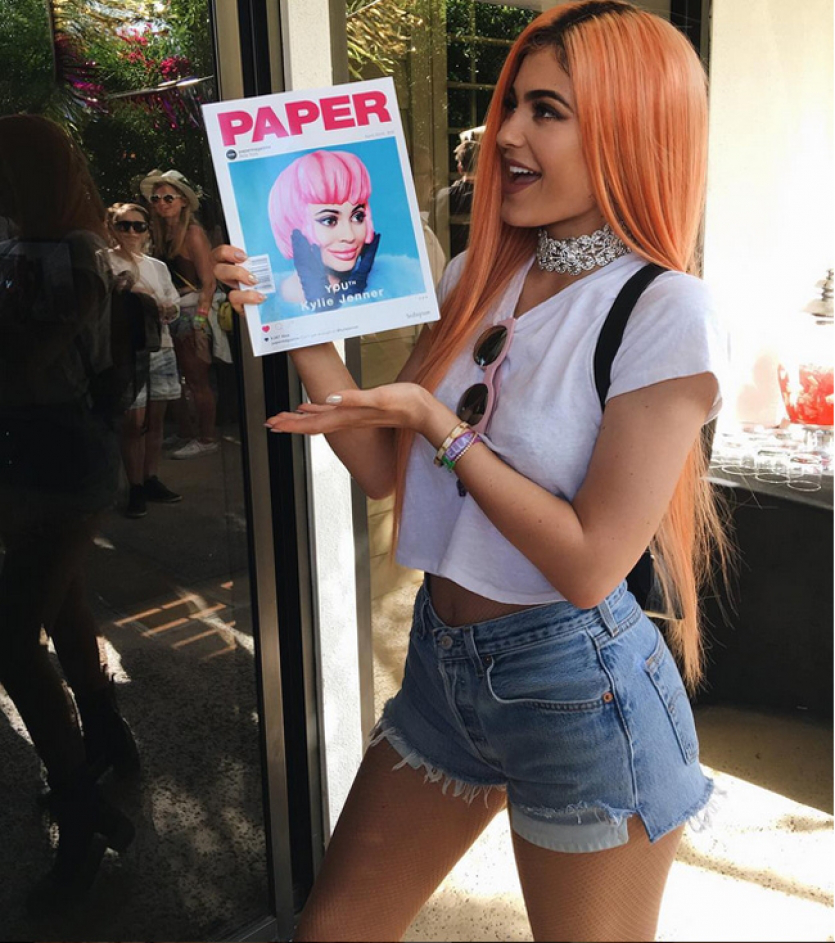 Kylie Jenner's Coachella Color
Before she took the plunge and dyed her actual strands platinum blonde, Jenner was a regular hair chameleon, experimenting with an array of brightly-colored wigs. Our favorite iteration? This orange dreamsicle creation. Complete with another huge hair trend, shadow roots, the look was festival-ready.
Blake Lively's Mega Updo
Lively is known for her long blonde locks, but it was her boldly beautiful updo at the 2016 Met Gala that caught our attention this year. A little Grecian glam, a little 70s siren, the look was a major departure from The Shallows star's signature waves — we approve!
Amy Adams' Side Braid
Braids were EVERYWHERE in 2016. Adams' delicate side braid at this year's Academy Awards didn't necessarily kick off the trend, but it did make braids undeniably glamorous, thanks to her classic, side-swept waves. Trés chic!
Laverne Cox's Cascading Curls
Proof that effortless, glam waves never go out of style? Laverne Cox's cascading, side-swept curls on the 2016 Emmys red carpet! A golden hue kept the style timeless while the looser, freer shape ensured the look was firmly 2016.
Kim Kardashian West's Wet Look
Think wet hair isn't red carpet-worthy? Think again! In August, the Keeping Up With the Kardashians star proved that fresh-from-the-beach strands can be sexy and chic on the VMAs red carpet. The key? It's all about embracing natural texture with just the right amount of polish.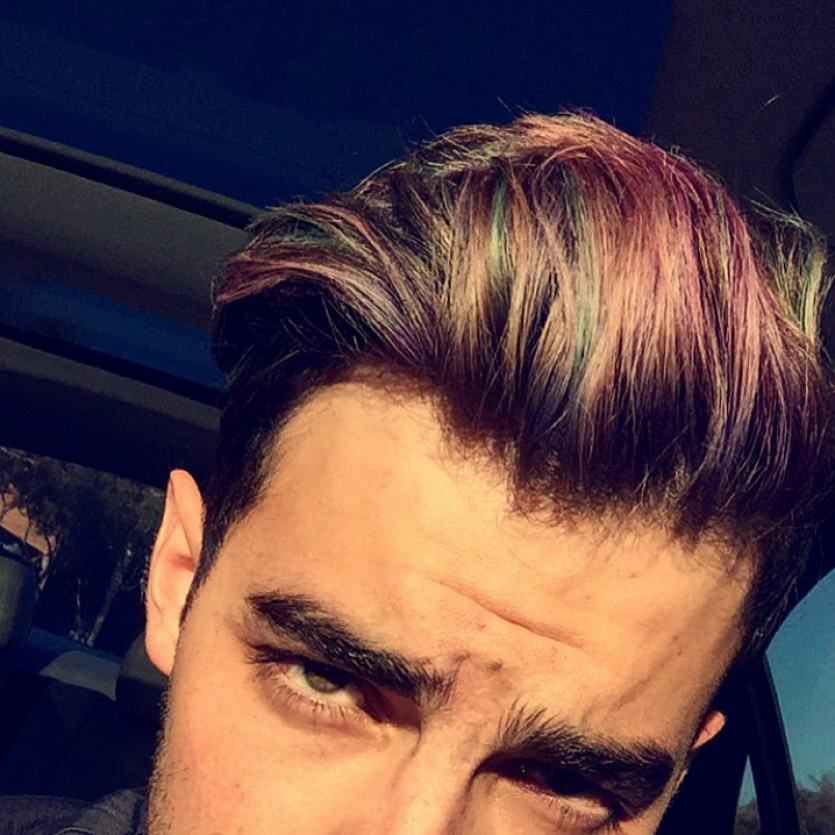 Joe Jonas' Hair of Many Colors
Jonas jumped on the rainbow hair bandwagon back in February, revealing a new, multi-colored 'do on Instagram. Subtle green and purple streaks hinted at 2016's oil slick hair trend while the year's most popular men's style, an updated pompadour, kept the look fresh.
Rachel McAdams' Closely-Cropped Coif
At this year's Academy Awards, McAdams switched out her usual effortless waves for a stylish and sleek look. The Doctor Strange star paired her forest green gown with a polished updo for a chic, show-stopping style.
Kerry Washington's Raspberry Waves
Jewel tones were huge this year, thanks in part to celebs like Kerry Washington who rocked a gorgeous, raspberry shade on the 2016 Met Gala red carpet. Washington kept the bold look a bit on the vampy side with natural dark-colored strands spaced between her fun, purple hue.
Taylor Swift's Punky Platinum
Last spring, Swift shocked her fans when she appeared on the cover of Vogue; gone were her signature honey-hued locks, replaced with an edgier, fashion-forward platinum. The icy hue, paired with punky, piecy waves, signaled a departure from Swift's good girl image and ushered in a new era for the 1989 singer — even if she did ditch the polarizing look just a few months later
Ciara's Silver Strands
Silver hair, a trend colorists saw cropping up in early 2015, remained hugely popular this past year. How to keep this cool girl look classic? Allow Ciara to demonstrate, as she did at this year's Met Gala. The singer and mom-to-be paired her otherworldly hair color with a retro chic style for a look that was more intergalactic goddess than granny.
Daisy Ridley's Sculptural Pony
Oscar's beauty, while certainly gorgeous, can sometimes be a bit… repetitive. This year, however, Ridley stood out amongst a sea of wavy styles with an above-average updo. Intricate and cool, the look inspired plenty of spotlight-stealing styles in the salon.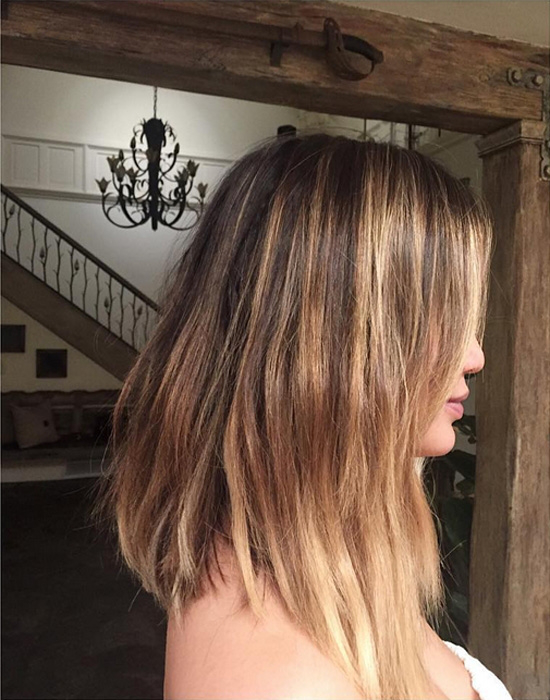 Chrissy Teigen's Asymmetrical Cut
Who says hair has to be perfectly symmetrical? Certainly not Teigen, who debuted a new take on the lob on stylist Jen Atkin's Instagram back in May. Long in the front, short in the back, and coupled with easy, beautiful waves, the look was a refreshing update to the year's most popular cut.
Beyoncé's Half-Back Hairstyle
For her show-stealing performance at this year's VMAs, Queen B enlisted the help of a team of stylists to prep her dancers and herself for the high-energy act. To keep her look fierce (and make sure it remained in place!), Beyoncé opted for an on-trend, half-back style and ultra long, textured strands.
Jourdan Dunn's Sleek Bob
Effortless waves were everywhere this year, making Dunn's sleek and sexy Met Gala look stand out even more. A ghostly gray hue perfectly complemented Dunn's precise cut and super shiny strands.
Priyanka Chopra's Twisted Pony
How do you take a basic ponytail and make it gorgeous? Add a little twist! Chopra's low, twisted version at this year's Emmy Awards was easy, effortless and utterly beautiful.
Lupita Nyong'o's Towering Updo
When it comes to fearless hairstyles, no one can top Nyong'o, as proven by her 2016 Met Gala look. Her towering, avant-garde updo was both futuristic and fabulous.
Kristen Stewart's Edgy Ice Blonde
Queen of Cool, Kristen Stewart, stepped out on the red carpet back in June sporting an edgy, tousled 'do. Her rooty platinum shade, casually tossed to one side for an asymmetrical effect, was the epitome of effortless edge.
Aly Raisman's Beautiful Bronde
When brunette meets blonde, you get bronde — an undefinable, natural-looking shade that also happened to be one of the most popular hair colors of the year. The Olympic gold medalist perfectly captured the trend with this gorgeous look, created by legendary stylist George Papanikolas.