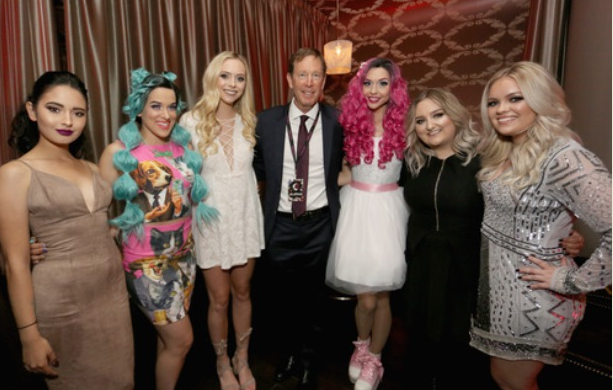 For the world of YouTube makeup artists, the NYX Face Awards might just be the biggest night of the year. The Face Awards crowns the queen of YouTube Influencers and recognizes the jaw-dropping talent in the YouTube community. Making it as a finalist in the Face Awards means recognition for one's work, as well as plenty of exposure to new fans (although the constants have no shortage of fans as it is.) It's an opportunity to catapult careers to next-level YouTube stardom. Just look at past contestants including Patrick Starrr and Glam & Gore.
On August 20th NYX named Laura Sanchez "Beauty Vlogger of the Year" at the awards event at The NOVO in Los Angeles.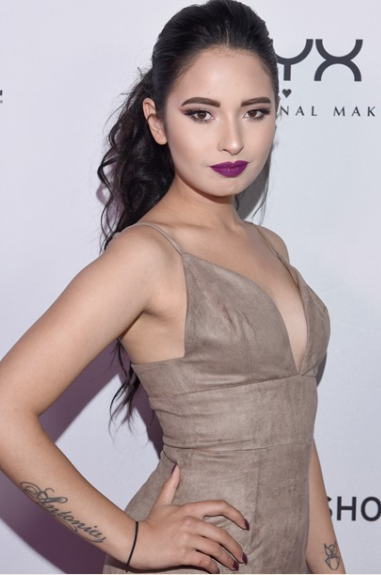 This year's judging team included legendary makeup artist Ve Neill, Melissa Giannini (NYLON), Megan McIntyre (Refinery29) and Ingrid Nilsen (YouTuber). The much-anticipated night opened with a killer performance from Beyonce proteges Chloe X Halle.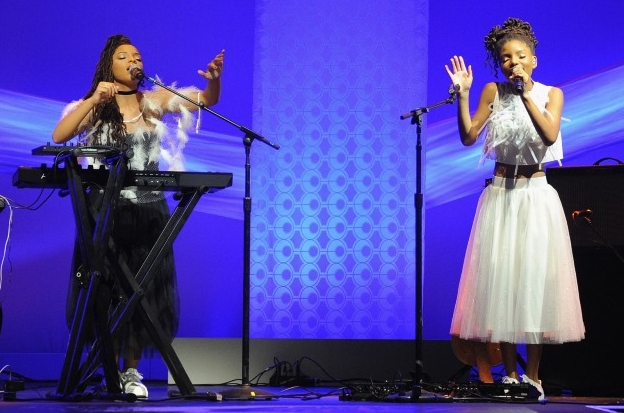 Host Kandee Johnson then brought out each contestant to show her final video. The contestants' videos focused on the theme of emotion, and it got deep! One contestant, Pompberry, even fully shaved her head for her final video.
Although, Pompberry shaved her head, her hair (wig) still looked on-fleek for the glamorous night. Each NYX finalist had her hair styled by a Redken winner from "Next Big Thing," a contest that paired NYX finalists with hot hair artists.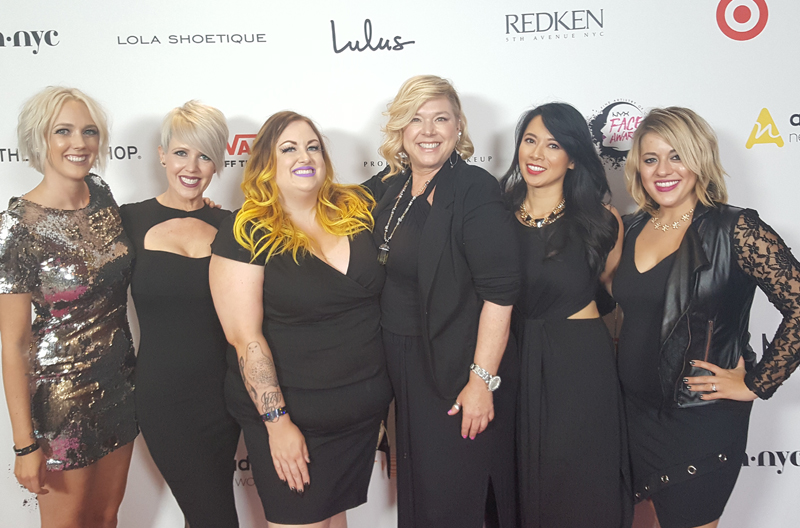 We had the chance to chat with Heather King, the stylist responsible for winner Laura Sanchez's gorgeous 'do!
Face Awards winner Laura Sanchez will receive $50,000, a year supply of NYX Cosmetics and a kick-start to her professional career in makeup artistry. The runner-ups don't go home empty handed -they'll each receive $15,000!
[Images: Getty courtesy of NYX]