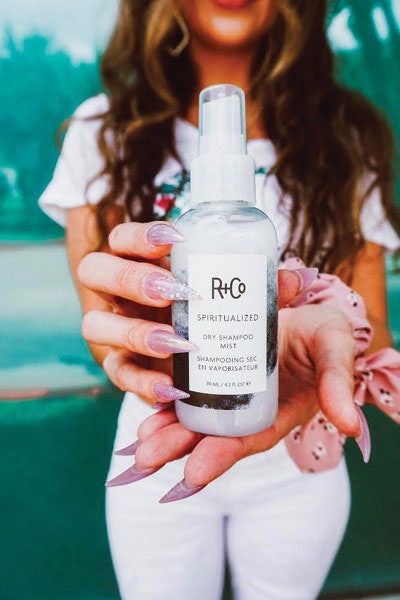 R+Co is dedicated to elevating the stylist community. The brand, founded by industry-leading stylists Howard McLaren, Thom Priano and Garren, features 100-percent vegan plus gluten-, paraben- and sulfate-free formulas that deliver optimum performance behind the chair while meeting the demands of today's discerning clients. Salons that partner with R+Co receive a full line of stylist station products and complimentary back bar supplies with their opening order—these rewards continue to build via a point accrual system. As soon as the first order is placed the brand is on call, with representatives from the corporate office and within the local area available to assist in maintaining profitability. R+Co stylists are also encouraged to take advantage of education classes, which are offered consistently throughout the year.
To learn first-hand about the benefits of partnering with R+Co for your salon, Beauty Launchpad checked in with two salon owners to hear about their motivation for carrying R+Co products, and how this has contributed to their overall success.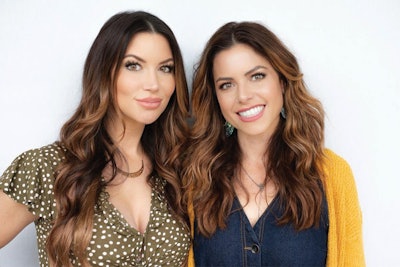 Why did you choose to carry R+Co?
Melanie Packer and Haven Tibbetts: R+Co has a modern feel and eye-catching packaging that fits well with our image. We trust R+Co products to meet our quality and performance expectations.
What are the benefits of partnering with the brand?
R+Co does a great job educating its clients and offering support through product knowledge as well as cutting/styling courses. We also enjoy the option of using points we've earned toward education or product.
What makes R+Co unique?
Our location [Austin, Texas] is a city where people value safe, natural and quality ingredients in their products. Our clients appreciate that R+Co is formulated without parabens or sulfates and is vegan, cruelty-free, gluten-free, and color-safe.
 
How do customers respond to the products?
The products smell great and​ transition well from the chair to at-home use, and our clients like the variety of options for styling different hair types and needs.
How has the partnership helped your business?
New clients seek us out for being an R+Co salon. In addition, R+Co offers cutting and educational courses to help keep our stylists current with the latest trends and techniques.
What would you say to a salon owner who is unsure​ of what product line to carry?
Identify what your clients want while considering costs. R+Co is sold at a great price point, easily transitions to at-home use, and uses quality ingredients—all in attractive packaging. It's a great fit for any high-end salon!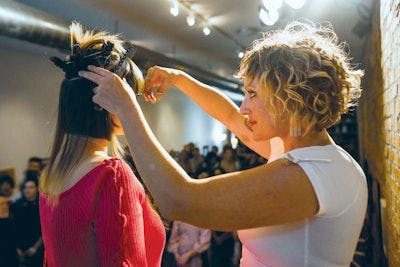 Why did you choose to carry R+Co?
Melanie Guzzo: We're a 100-percent vegan salon—once we caught word that R+Co was reformulating to make its line fully vegan by 2019, we were ready to jump in with both feet. R+Co's artistry in packaging and overall branding always attracted us; we care a lot about the atmosphere and vibe of our space and wanted to carry the line because it matched us so well.
What are the benefits of partnering with the brand?
R+Co constantly innovates and keeps us in the loop on everything— we hear about products before they launch! We've had amazing classes and inspiration opportunities since we joined with R+Co—even experiencing education with Douglas McCoy and Howard McLaren. R+Co does an excellent job marketing to
the consumer; our guests recognize the products and are eager to try them out. Plus, the rewards system for "NFR" (not for resale) products is honestly an incredible perk of carrying R+Co. We earn points based on what we purchase and can redeem the NFR points at any time. As a midsize salon, we consistently take advantage of the points to replenish our back bar. We never have to wait until the quarter ends to take advantage of our loyalty points or figure out where to store excess product. The online ordering platform is also exciting and easy to use. Last but not least, the brand leaders are extremely inspiring and we appreciate their commitment to making and sharing art.
What makes R+Co unique?
The products themselves are extremely versatile (they work well on wet or dry hair). R+Co provides informative videos for each product so you can learn about their specific uses. In my opinion, the fact that consumers are aware of the brand is also a unique selling point. R+Co's Instagram presence is excellent, which makes our team more excited to be part of the brand's mission.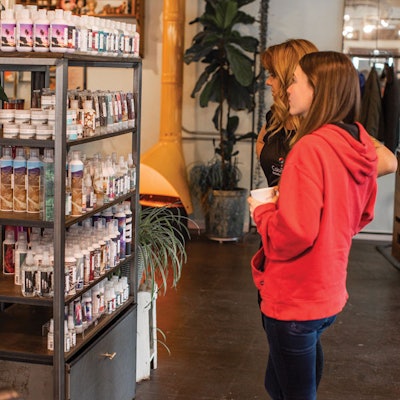 How do clients respond to the products?
Honestly, the products sell themselves. Clients always say, "Oh! You carry this line? I've seen it before!" The products each have a unique name, packaging and purpose, which our clients love—and they're obsessed with the way the products smell.
 
How has the partnership helped your business?
R+Co is easily the most exciting brand we've ever partnered with. We haven't even tried to push the line because there's no need; it flies off the shelves. We've had our best year in retail sales to date simply because the products work for our people.

What would you say to a salon owner who is unsure of what product line to carry?
My advice is to find a product line that is obviously innovating. Innovation is exciting for hairdressers, and people want to be part of the next big thing—which R+Co definitely is. The products do what they say and are user-friendly in every way. When we were in the beginning stages of trying out the line, the people at R+Co were extremely generous. We've never once had to pay out of pocket for back bar, which is very helpful for any salon business; R+Co offers great support!
[Images: Courtesy of R+Co]
Disclaimer:
The above paid-for content was produced by and posted on behalf of the Sponsor. Content provided is generated solely by the Sponsor or its affiliates, and it is the Sponsor's responsi­bility for the accuracy, completeness and validity of all information included. Beauty Launchpad takes steps to ensure that you will not confuse sponsored content with content produced by Beauty Launchpad and governed by its editorial policy.