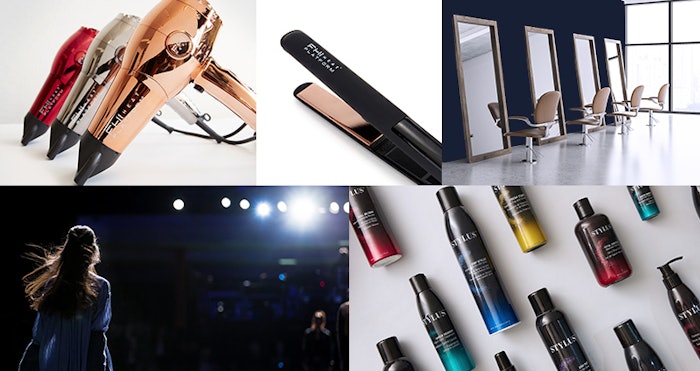 We understand the passion and dedication that it takes to be a true professional in the beauty industry. We share that passion and want to help stylists and salon owners continue to grow and be successful. Not only do we create superior quality hair care products and tools; we just launched several new programs to help further support professionals just like you.
With FHI Heat's new website that offers a PRO Commission Program and Rewards Program, you gain access to the best offerings from FHI Heat. We are pleased to introduce these new initiatives to our salon professional community to support your business.
Our PRO Commission Program offers custom home delivery to help hairstylists capture commissions on client sales. This solution eliminates having to hold inventory at your salon or deal with fulfilment headaches while serving the needs of your clients. With just the click of a button, you earn 30 percent commission and your clients get products delivered right to their doorstep.
Register now on at https://fhiheatpro.com/pages/rewards and start earning!
Additionally, our dynamic PRO Rewards Program is designed to reward both salons and independent stylists. The program is free to join and as an FHI Heat PRO Rewards member you will earn exclusive rewards every time you shop.
Ways to earn points:
         Earn one point for every dollar that you spend.
          Follow us on Instagram.
          Follow us on Facebook.
          Leave a review.
          Get free points on your birthday.
          Receive points for every referral.
          Plus, you get 50 bonus points when you sign up!            
Sign up for our PRO Rewards Program now. Click here to register: https://fhiheatpro.com/pages/rewards 
We're in this together!  FHI is committed to you and the craft.
GIVEAWAY:
Register for the PRO Rewards Program now for your chance to win our best-selling styling set that includes the FHI Heat Chrome 2000 Dryer, 1" Flat Iron plus the UNbrush.
From December 1, 2020–March 18, 2021, FHI Heat will be giving away one set of our best sellers every two weeks! Join our PRO Rewards Program for your chance to win!
Sign up at https://fhiheatpro.com/pages/rewards now!

          Chrome 2000 Dryer, 1" Flat Iron, the UNbrush        
 Follow us on instagram, facebook, youtube, pinterest and website.