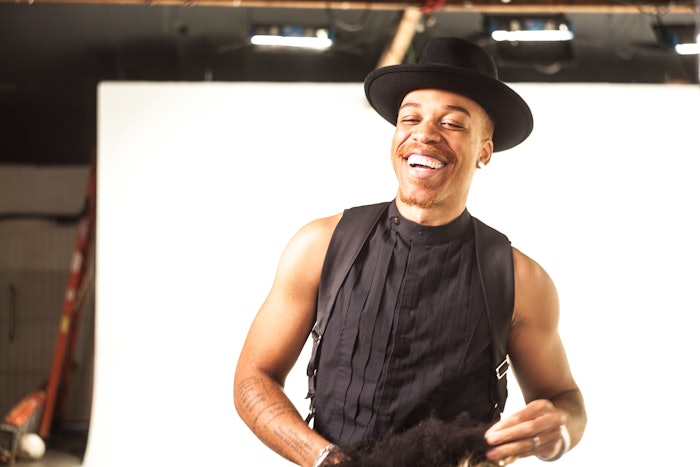 Redken has named Vernon François its newest global consultant, celebrity hairstylist and educator.
François is an internationally acclaimed celebrity hairstylist, known for being an expert across all hair types and textures.
"Redken has been part of my on-set and salon environments since I can remember. The name alone takes me back to that moment, as a young artist, on my first trip to New York, standing on 5th Avenue, in awe, looking up at the brand's 35-story headquarters with a vision to be in the company of such a respected international brand in the professional world," says François. "Our partnership is proof that the universe really does manifest your wildest dreams. That little eight-year-old boy teaching himself to braid on a mop head at home in northern England, aka me, would never have believed that this was possible. I can't wait for the world to be presented with what we have in store."
François has a vast celeb client list that includes Lupita Nyong'o, Solange Knowles, Serena Williams, Iman, Willow Smith, Amandla Stenberg, Danai Gurira, Ava DuVernay, Elaine Welteroth, Teyana Taylor, and Chika.