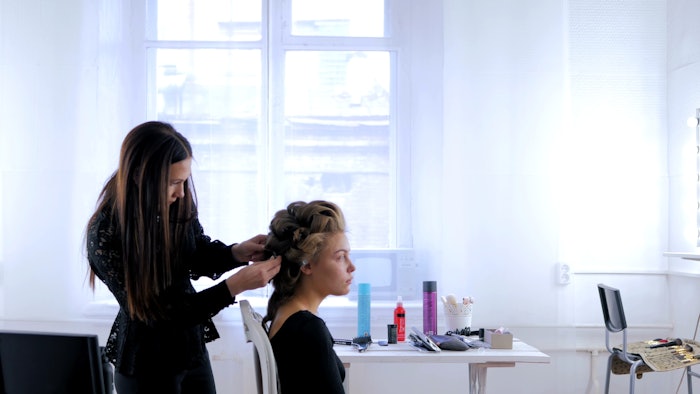 The Editorial and Session Styling course, held at the Eufora Advanced Training Academy, is one way to get chosen to work behind the scenes on a photoshoot or video production, if completed.
The course is held in New York and is led by Mirza Batanovic, Eufora's salon director. Batanovic has spent the last decade actively involved in New York Fashion Week. He also created his own collections for NAHA and Eufora.
The maximum number of stylists per session is five, which allows for each attendee to explore her own abilities and collaborate with other stylists and instructors. Each stylist will have the opportunity to run her own photoshoot: choosing the model, concept, the look—everything needed to bring her vision to fruition. 
"After my first time taking this class, I gained confidence to organize and run a successful photoshoot. That same year, I organized my own shoot at my salon to enter the Eufora Stylist of the Year Awards, and, to my surprise, I was nominated as a finalist! Having gotten so much out of the class, I attended a second time [...] Time management was a huge lesson, on top of technical tips and tricks. Now, I am going to step out of my comfort zone…I plan to enter NAHA this year," says Katie Bruce of Goode Hair Studio.