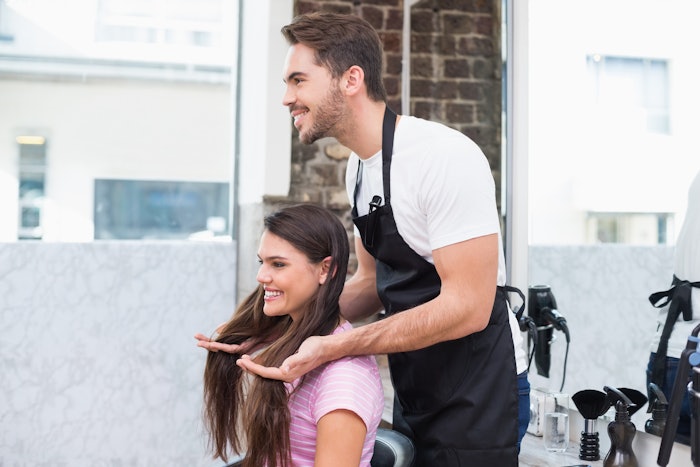 Dreamstime
In times of economic uncertainty, it's normal to have questions
—

whether you're worried about the future of your own business or looking to start a new one, it's important to stay informed. Here, the team at Salonory shares their thoughts on staying strong during tough economic times. 

Staying Strong in Uncertain Times

Hair salons are fairly unphased by periods of economic downturn. During recessions, going to the hair salon is still a necessary part of the routine for most people, because professional stylists offer top-notch salon tools and an experience that just can't be replicated at home.

Here's more on why each of these salon elements help make salons virtually recession-proof:
Stylists Know Best: You wouldn't fix your own roof or air conditioning unit without proper knowledge, training or experience, so why should that be any different for clients and their hair? 
There's Nothing Like That Post-Salon Look: It's the hairstyle that can't be perfectly replicated at home.
Tips for Maintaining a Recession-Proof Salon
As a professional stylist or salon owner, it's important to create and maintain a business environment that remains strong, no matter what the economic conditions may be. Keep in mind that while salon services are considered necessary to many people, especially those who rely on the use of professional hair color to cover grays or change their hair color completely, the onset of a recession might persuade some clients to go for a less expensive salon option. To avoid losing clients during an economic recession, consider altering service prices to reflect the current economic state and competitor pricing (that said, don't undervalue yourself).
Maintaining an appropriate level of communication is also one of the best ways to keep your client list from dwindling during a recession.